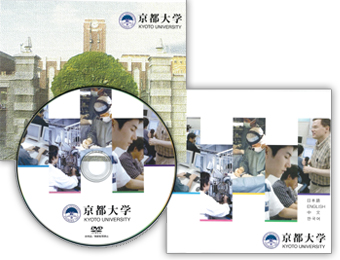 Kyoto University has produced a video profile of the university, which is available on DVD.
The DVD is multi lingual, and may be viewed in Japanese, English, Chinese or Korean.
Contents:
Video Profile (15 min.): Covering the university's history, education and research activities, contributions to society, and a look at the everyday activities of Kyoto University international students.
Reference Section: A slide presentation giving an overview of the university, including details of each of Kyoto University's faculties, graduate schools, research institutes and centers.
The video profile may be viewed online at the following web-pages:
Kyoto University's Open Courseware (OCW) Channel on YouTube:
http://jp.youtube.com/user/KyoDaiOCW
Kyoto University on YouTube
As of April 2008, video content for Kyoto University's Open Courseware (OCW) has been made available in collaboration with YouTube, the world's largest video-sharing website (Youtube is a subsidiary of Google).