Kyoto University comprises of three campuses: Yoshida, Uji, and Katsura, as well as a number of facilities located throughout Japan.
1. Yoshida Campus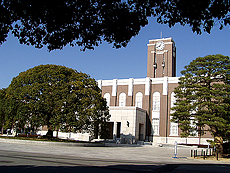 Yoshida Campus has been at the core of the university's activities since its founding. In particular, the main campus is home to structures of varying architectural styles, ranging from brick buildings dating back to the time of the institution's establishment—such as the Clock Tower Centennial Hall that has become the symbol of the university—to modern laboratory buildings. It can be said that Yoshida Campus truly represents the history of Kyoto University in tangible form. The Campus is further subdivided into seven sections.
2. Uji Campus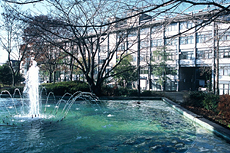 Formerly owned by the Imperial Japanese Army, the site of the Uji Campus came into the possession of Kyoto University in 1949. The campus is now home to a collection of research institutes, centers, and large-scale testing facilities devoted to natural science and energy related fields. Although the campus hosts many state-of-the-art laboratories engaged in the development of cutting-edge science and technology, it is rich in greenery and enjoys a tranquil suburban setting.
3. Katsura Campus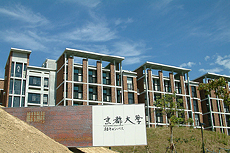 Kyoto University's third campus, Katsura Campus, consists of four Clusters. Conceived as a "Techno-science Hill", Katsura Campus is a locus where technology and science merge in exciting new ways. This innovative base for exploring new areas of knowledge opened in October 2003. It is a place where technology and nature blend and interact in sophisticated ways, and where research in engineering and informatics is pursued based on a new paradigm for the 21st century.