Student Lounge KIZUNA has published an interview with an international student, Mr Eko Heru Prasetyo from Indonesia, on its monthly event page (link below) as part of its recently launched "Interview @ KIZUNA" series.
Mr Prasetyo, the second guest in the series, is a PhD candidate at the Graduate School of Economics and was the winner of both the grand and audience choice prizes in the 2020 Short Movie Contest for International Students, hosted by STUDY KYOTO (link below). His prize-winning work, "Full-time father, full-time student", narrates some of his experiences at Kyoto University, and the interview, held 17 September 2021, delves into many of the topics covered by this movie and more, including what made him decide to enter the competition and what it is like to live with small children while working on a research project.
His interviewers were two students working as tutors at KIZUNA, Tamami-san and Ayami-san, who conducted the in-person session following the University's Covid-19 guidelines.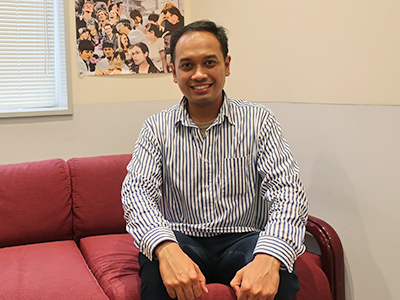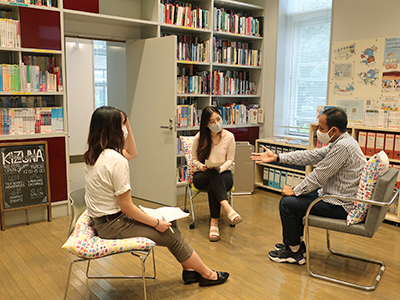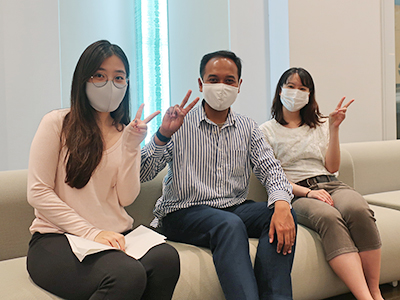 Related links