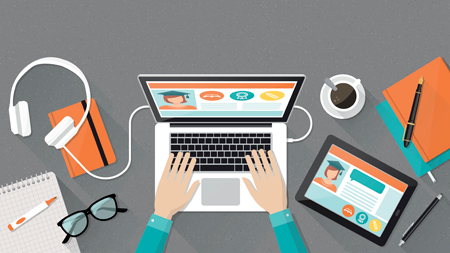 Kyoto University is committed to increasing access to high-quality education for everyone and everywhere, such as in the expansion and improvement of Massive Open Online Courses, or MOOCs, as well as OpenCourseWare, or OCW, to enhance teaching and learning experiences while advancing research.
Kyoto University in edX

Broadly recognized as a top research-oriented university in Asia and as a pioneer in the development of dynamic education, Kyoto University continues to foster its traditional environment of academic freedom and the advancement of research on effective teaching and learning.
Education is borderless; in early 2013, Kyoto University became the first University in Japan to join edX , a major provider of Massive Open Online Courses or MOOCs, bringing together leading universities from around the world to provide high-quality courses online. Since 2014, more than 130,000 learners have joined the courses provided by Kyoto University.
Discover Kyoto University's MOOCs in a variety of subjects. These courses can be audited for free. Students can also choose to receive a verified certificate for a reasonable fee. Select a course and start learning now at KyotoUx , or find out more about KyotoUx's on its Facebook page .
Kyoto University OpenCourseWare (OCW)
Kyoto University is constantly expanding its educational outreach to bring its best to society. Through OCW, the University provides an outstanding service for educators, students, academics, self-learners, and the general public, making use of technology, valuable academic materials available online, at any time and free of charge for the benefit of anyone wishing to access course materials and contents from high-profile conferences and events.
Find out more about Kyoto-U OpenCourseWare .