On 30 November 2022, the International Education and Student Mobility Division, in collaboration with the International Academic Research and Resource Center for Language Education (iARRC) of the Institute for Liberal and Arts and Science (ILAS), held this semester's Kyoteiko Hiroba, or 'Partner Universities Square', as a monthly event of Student Lounge 'KI-ZU-NA' (KIZUNA).
Kyoteiko Hiroba offers an opportunity for students from and bound for the University's partner institutions to get to know one another, and also for those interested in studying abroad to learn about available opportunities. It is hoped that international students may develop deeper connections with Kyoto University and with Japan.
In the 30 November event, held at the ILAS Building on the Yoshida-South Campus, exchange students from the University of Queensland, Copenhagen Business School, the University of California, Santa Cruz (UC Santa Cruz), and the University of British Columbia delivered presentations in English introducing their home institutions and countries. These were followed by an informal discussion, where participants actively interacted with each other.
The event attracted about 50 students, many of whom later expressed satisfaction with the program, describing their experience as fun, informative, and enriching.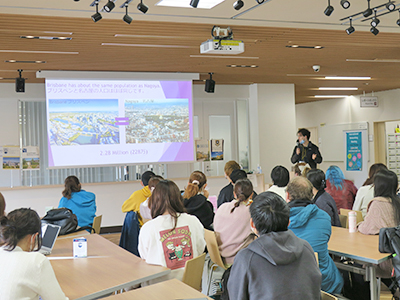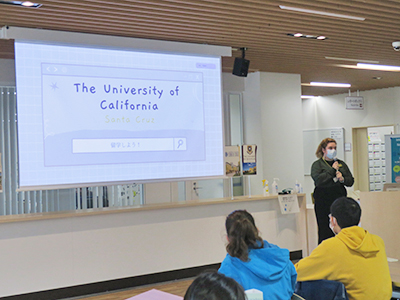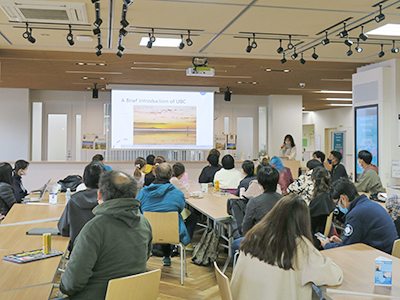 Related links
Related departments & centers