On 22 August, Dr Yasuyuki Kono, vice-president for international strategies, attended the Presidents' Round Table Meeting of the Japan-Africa University Exchange Conference, hosted by the Japan Science and Technology Agency (JST). The online conference was organized as a side event of the 8th Tokyo International Conference on African Development (TICAD 8), on 27 and 28 August in Tunisia, to promote inter-university collaboration and people-to-people exchange between Japan and Africa.
The meeting featured presentations by the 21 participating Japanese and African university presidents and vice-presidents, who outlined their institutions' academic exchange and human capital development efforts. VP Kono spoke on "Kyoto University's Engaged Research in Africa", reflecting on half a century of the institution's research and education activities on the continent. He also characterized Africa-based KyotoU research projects as being focused on solving local problems, integrating local wisdom with scientific methodology, and involving local residents.
Kyoto University hopes that active academic exchange between Japanese and African universities will, among other benefits, lead to an increase in human capital in areas of importance to Japan-Africa relations.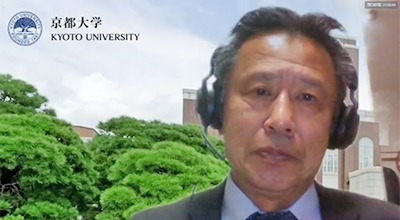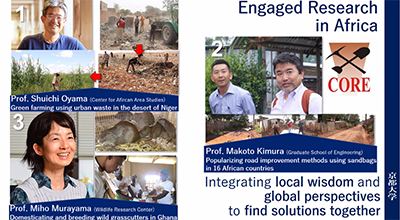 Related departments & centers