From 8 to 10 February, the Graduate School of Asian and African Area Studies (ASAFAS) held an online internship program, focusing on cross-disciplinary and cross-regional problem-finding in Asia and Africa, as part of the KyotoU Wild & Wise Collaborative Learning Program.
Taking part were five short-term exchange students from Thammasat University, Tribhuvan University, the University of Peradeniya, Addis Ababa University, and the University of Zambia, who were supported and joined in collaborative learning by seven KyotoU students.
The program featured an online international seminar, held on 9 February, and informal discussion and collaborative learning sessions for the short-term exchange and ASAFAS students, conducted on the 8th and 10th.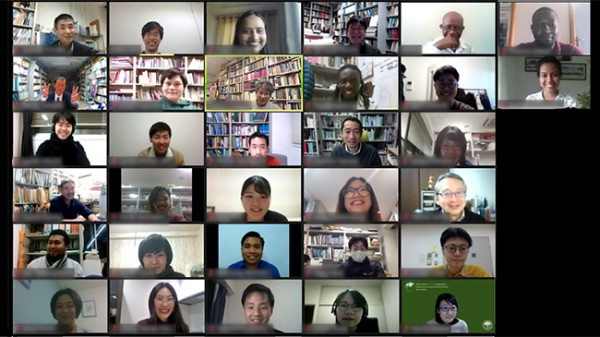 Related link
Related departments & centers