On 17 August, Kyoto University unveiled its new " Okayama 3.8M Telescope", nicknamed Seimei, at a press conference held inside the telescope dome on the grounds of the Okayama Astrophysical Observatory. The site is located on the Chikurinji mountain range between the city of Asakuchi and the town of Yagake in southwest Okayama.

Developed and built by the Graduate School of Science's Astronomical Observatories and Department of Astronomy, Seimei is East Asia's largest telescope with three distinguishing features.

One is a segmented main mirror, a first in Japan. The mirror segments are petal-shaped, rather than hexagonal, a world-first design intended to deliver higher optical performance.

Second is the "high-speed, extreme-precision mirror grinding method". Grinding a mirror for a large-scale telescope can take up to a year . In the production of Seimei, however, a newly developed method was employed to complete the process within just one month.

Third is the "quick-slewing mount", a light-weight and sturdy structure that can be easily rotated to enable timely observation of short-lived astronomical phenomena. A significant weight reduction was made possible by using: arc-shaped rails to support the mirror from underneath; a truss structure, which is often used in large-space buildings; and a genetic algorithm to optimize the design.

The Seimei project represents a significant research undertaking involving the development of multiple proprietary techniques.

After undergoing necessary adjustments, Seimei will be used for joint observation starting in November 2018.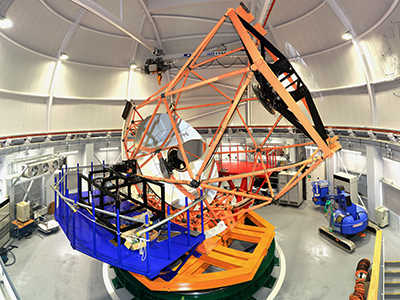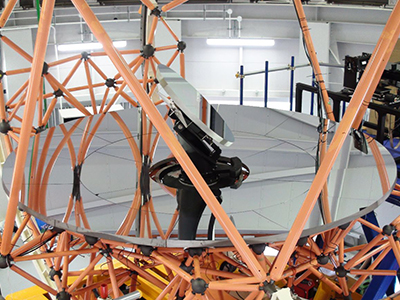 Related link
Related departments & centers