From 21 February through 15 March, the Graduate School of Global Environmental Studies (GSGES) held an environmental studies program for 19 graduate and two undergraduate students, selected through a rigorous screening process from 14 universities (including Kyoto University) in 15 countries. The program, entitled "Linkage of Urban and Rural Areas in Energy and Food", was supported by the University as a Wild & Wise Collaborative Learning Program.
Twenty-eight GSGES faculty delivered lectures on a wide range of environmental studies topics, both in the classroom and in the field. In addition, Professor John Wenger of the University College Cork, Ireland, taught a special seminar on atmospheric chemistry.
There were also lectures and field trips focused on nuclear power and future energy prospects. These facilitated active discussion on relevant topics from two different perspectives: that of evacuees from the 2011 Fukushima nuclear disaster, and that of proponents of nuclear power use.
Another focus of the program was mountainous farming communities, whose present state and future prospects were examined in relation to topics such as utilization and preservation of traditional wisdom, decreasing numbers of residents benefiting from the wealth of available natural resources, and changing agro-industries and resource situations.
With the entire program conducted in English, many of the participants worked hard to understand the information provided, and helped each other to learn, honing their communication skills in the process.
The Spring School also offered opportunities to interact with local residents and to experience traditional culture, further enriching the participants' understanding of Japanese society.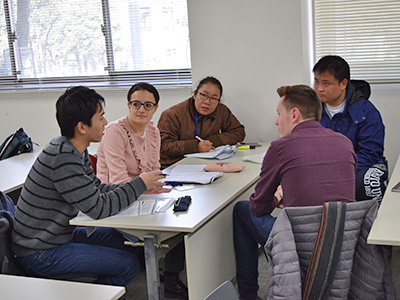 Group discussion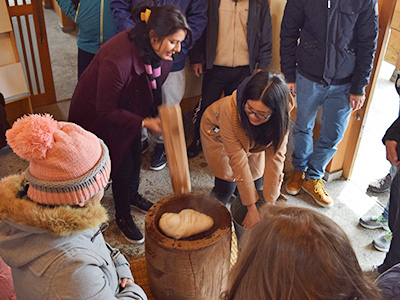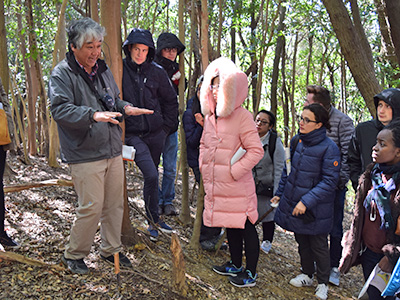 Lecture on soil and forestry, conducted in the field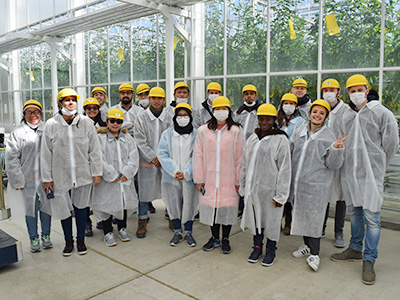 Visiting a local company to learn about agricultural uses of biomass heat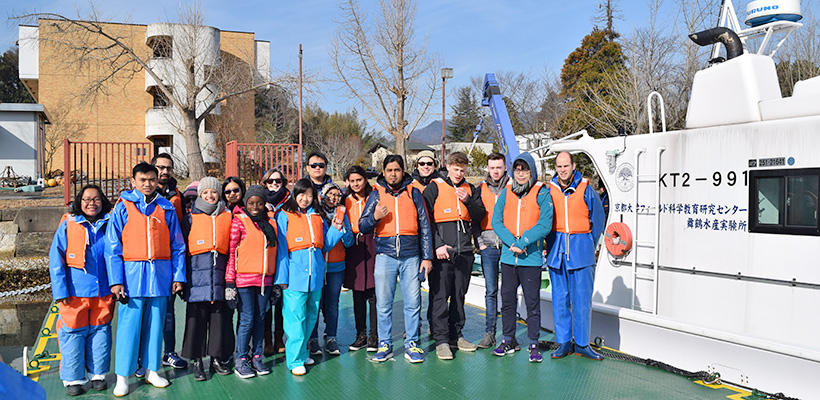 Shipboard training
Related link
Related departments & centers