Student Lounge KIZUNA's July event was a shichimi blending workshop, held Tuesday the 18th at the Kyoto Handicraft Center, located within walking distance of Kyoto University's main campus.
Shichimi (seven-flavor chili pepper) is a common Japanese spice mixture containing seven ingredients.
Participants worked on blending the ingredients after learning about the efficacy of each from Center staff. They seemed to enjoy the experience of trying to achieve their preferred combination of flavor and aroma, as well as working with the special tools -- a suribachi (mortar) and surikogi (pestle) -- with which some had no previous experience.
Afterwards, the participants added their original-blend shichimi to dashi (soup stock made from fish and kelp), and tasted it to check the flavor and spiciness. Everyone seemed to be satisfied with the result, and took the spice mixture, along with a bamboo cylinder, home as souvenirs.
The event provided a great opportunity for all to experience traditional Japanese food culture while making new friends.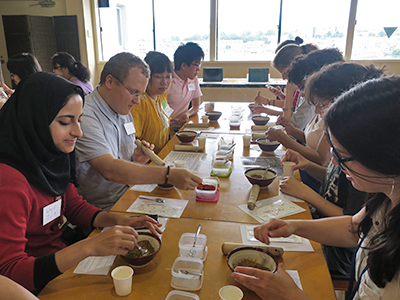 Blending ingredients (1)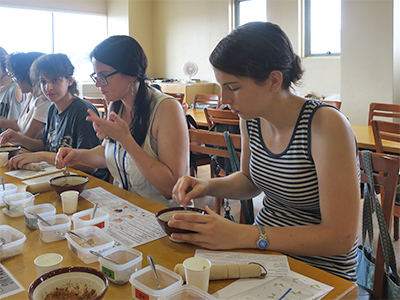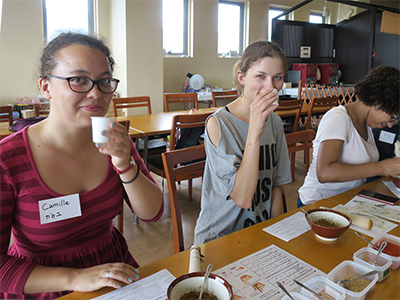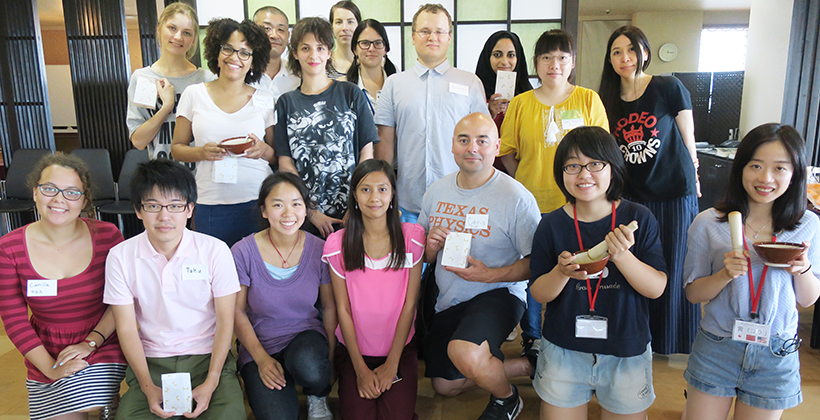 Related links