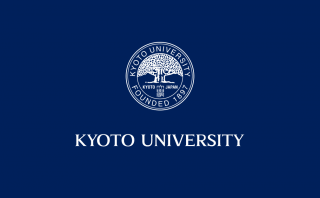 時間
Monday 27 November 10:00- (UTC) (12:00- [JST])
Tuesday 28 November 9:25-16:00 (UTC) (11:25-18:00 [JST])
Registration required
Registration required
Kyoto University and Vidyasirimedhi Institute of Science and Technology (VISTEC) are pleased to announce the VISTEC-Kyoto University Joint Symposium: Recent Advances in Chemistry and Smart Materials.
The symposium, which will showcase outstanding research achievements in the fields of chemistry and smart materials sciences, will be held both on-site in Rayong, Thailand, and online via Facebook (live streaming). All those interested are welcome to join.
Basic info
Venue
On-site: Vidyasirimedhi Institute of Science and Technology (VISTEC)
(Wangchan Valley 555 Moo 1 Payupnai, Wangchan, Rayong 21210 Thailand)

Online: Via the VISTEC Facebook page (live streaming)
Audience
Current Students & Staff
Visitors
Corporations & Researchers
The symposium is open to all, but will be of particular interest to researchers and students.
Registration
Procedure
Registration is required for participation on-site and/or online. To register, please access the Symposium website.
Deadline
Please register before the symposium begins.
Other info
"On-site laboratories" are locally managed laboratories established collaboratively by Kyoto University and overseas partners. The initiative aims to promote world-leading cutting-edge research, explore new research areas, and promote interdisciplinary research. The University has established two On-site Laboratories in collaboration with Thai institutions: The Smart Materials Research Center, located on the campus of VISTEC, and The Kyoto University On-site Laboratory at Mahidol University for Educational and Research Collaboration in Environmental Studies, located on the campus of Mahidol University. This year, Kyoto University will hold an on-site laboratory joint symposium in collaboration with VISTEC and other partners in Japan and the ASEAN region.
Contact info
International Affairs Division, Kyoto University
osl.symposium*mail2.adm.kyoto-u.ac.jp (replace * with @)

Vidyasirimedhi Institute of Science and Technology (VISTEC)
mse*vistec.ac.th (replace * with @)
Related departments & centers