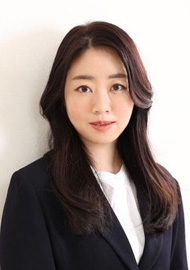 Dr Hitomi Omata Rappo, a program-specific associate professor at the Hakubi Center for Advanced Research/Institute for Research in Humanities, has been awarded the 45th (2023) Suntory Academic Prize for her book Japan as the Land of Martyrs: The Impact of the Japanese Mission in Early Modern Europe (殉教の日本 近世ヨーロッパにおける宣教のレトリック), published by Nagoya University Press.
The Suntory Academic Prize recognizes individuals who have conducted innovative and exceptional research delving into societal and cultural issues through their written works. Since the award's establishment in 1979, recipients have been highly esteemed for their groundbreaking approaches to their respective subjects, pushing the boundaries of conventional academia and exploring uncharted territories. Emphasizing unrestrained commentary and research activities, unbounded by existing frameworks, is a significant criterion for this prestigious accolade.
The award ceremony is scheduled to take place in Tokyo on Monday 11 December 2023.
Overview of the book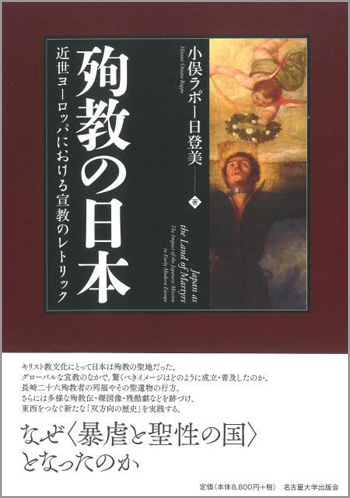 This work narrates the contemporary Western Catholic reception of the persecution and martyrdom of Christians in late-16th- and early-17th-century Japan. Initially communicated through letters and reports by missionaries working in the field, these occurrences were transformed and magnified into cultural representations, frequently appearing as themes in literature and eventually solidifying as part of historical memory. Through an extensive analysis of primary sources, including missionary reports, records of martyrdom trials, manuscripts, and a variety of secondary and tertiary sources from diverse linguistic regions in Europe, this book sheds fresh insight on this prolonged process. The intertwined collective memory of the Christian martyrs, combined with Western values, was also embraced within Japan itself from the Meiji era onwards, leading to the veneration of martyrs as a fundamental aspect of Japanese history and identity. This historical discourse transcends various eras, linguistic territories, and cultural domains, representing an amalgamation of historical and cultural exchanges. Overall, the book offers a comprehensive analysis, delving deeply into and broadly examining the evolution of martyrdom since the Modern Era. This provides an original viewpoint on the inherent dynamism within global historical narratives.
Related links (in Japanese)
Related departments & centers