On 30 March 2023, a ceremony took place at the Yoshida International House to celebrate the graduation of the two Kyoto iUP students who comprised the program's inaugural class. Attendees included many of the faculty and staff who had been involved in supporting the students in their studies and other aspects of life.
The event began with opening remarks from Professor Takao Hirajima, executive vice-president for education and student affairs, who praised the graduates for helping lay a foundation for Kyoto iUP's subsequent growth. He also expressed hope that they would go on to serve as bridges between Japan and the world.
Professor Hisashi Miyagawa, director of the Institute for Liberal Arts and Sciences (ILAS),  then delivered a message of encouragement, urging the graduates to keep moving forward in life without being discouraged by difficulties.
Next, the graduates themselves delivered acknowledgement speeches, in which they reflected on how their Japanese proficiency had significantly improved during their four and a half years at Kyoto and how they had thoroughly enjoyed their university experiences, including classes, seminars, and club activities. They also expressed gratitude to the faculty and staff for their support, and shared their aspirations to help connect Japan and their home countries through their work in their respective fields of expertise.
They were followed by two current Kyoto iUP students, both in their third year, who delivered farewell speeches on behalf of their and later classes. The junior students thanked the graduates for their advice and support, and expressed their determination to persist in their studies while drawing encouragement from their success.
Finally, Professor Shinji Hasebe, program manager for Kyoto iUP, concluded the event by thanking the graduates for their courage in enrolling in the newly launched program as well as sharing his expectations for their future.
The graduation of the two students also marked the establishment of the Kyoto University iUP Alumni Association (Kyoto iUP Alumni). This community is expected to grow as more and more alumni join the association, which is dedicated to helping members stay connected with their peers, juniors, and alma mater through a variety of regularly held events. It is also hoped to serve as a network of connections that can offer former students career and other advantages.
Kyoto University wishes the Kyoto iUP graduates a bright and fruitful future and is committed to continuously supporting them along the way.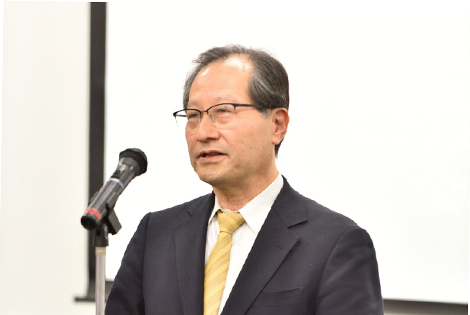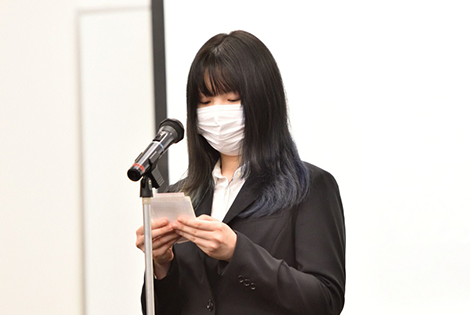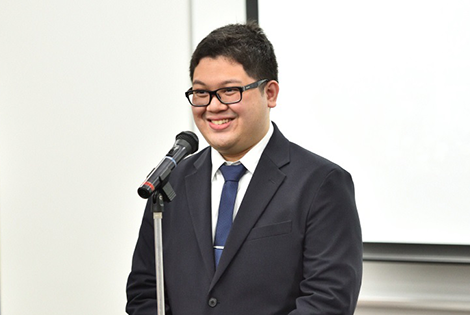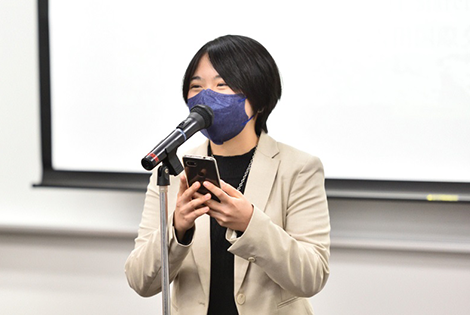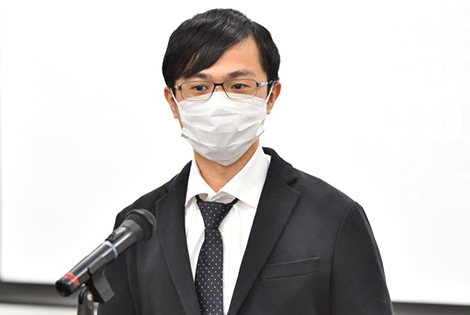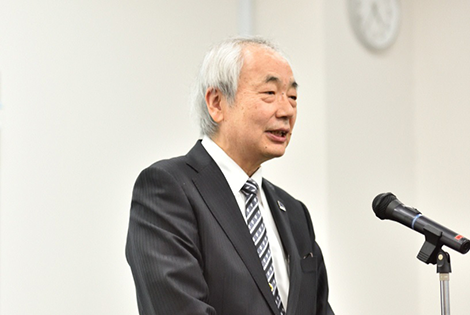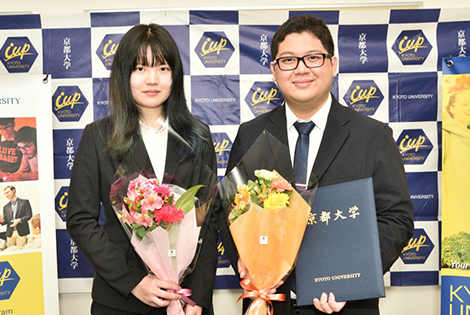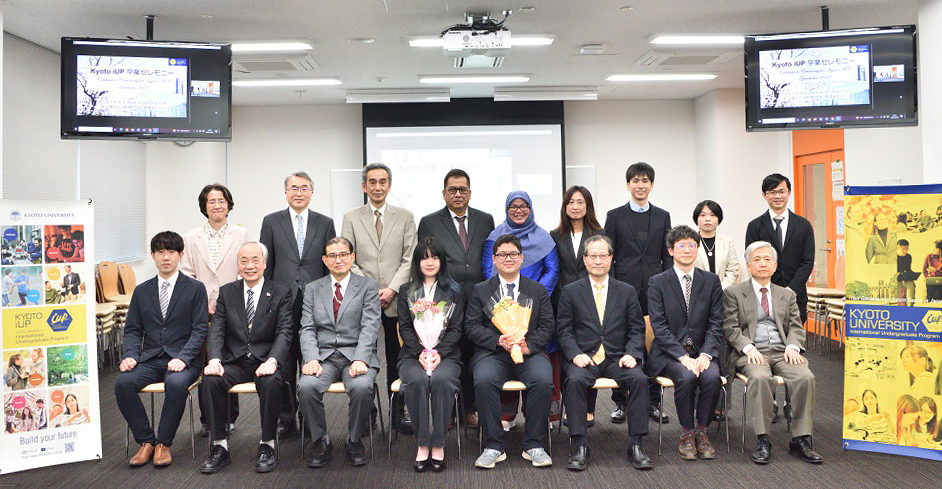 Related links
Related departments & centers