A joint symposium was held by Kyoto University and the University of Strasbourg to commemorate the 30th anniversary of the conclusion of the agreement for academic cooperation and exchange between the two institutions. The two-day symposium was held at the University of Strasbourg, and was attended by approximately 70 people, including researchers, staff, and students from the two universities. Due to the Covid-19 pandemic, the symposium was postponed for one year from 2021, which marked the actual 30th anniversary of the cooperation agreement's signing.
The event was the third such university-wide symposium to be held jointly by the two institutions, the previous two being held in 2001 and 2016. In addition, since the launch of a researcher exchange program in 1998, up to three researchers from each university have been dispatched annually on two- to four-week exchange visits. To date, a total of 43 researchers from Kyoto University and 35 researchers from the University of Strasbourg have deepened collaboration in their respective fields through the exchange program.
The theme for the third university-wide symposium was "Sustainable Development: A Challenge for the University". Researchers from both institutions delivered presentations and actively discussed their work in the seven fields of ecology, economics, sociology, medicine, artificial intelligence, physics, and chemistry.
On the first day of the symposium, opening remarks were provided by Professor Irini Tsamadou-Jacoberger, vice-president for international relations of the University of Strasbourg, Professor Norihiro Tokitoh, executive vice-president for research and evaluation of Kyoto University, and Mr Takeshi Akamatsu, consul-general of Japan in Strasbourg. Four academic sessions were held on the first day, and three on the second. The symposium was then concluded with closing remarks by Professor Mika Yokoyama, Kyoto University's deputy executive vice-president for gender equality and international affairs and director of its European Center, and Professor Rémi Barillon, vice-president of the University of Strasbourg. During his remarks, Vice-President Barillon touched on the importance of fostering young researchers, and proposed that the two universities establish a cotutelle (jointly-supervised doctoral program) as part their collaborative efforts.
The symposium provided an opportunity for an in-depth discussion of sustainable development from the diverse perspectives of different fields, and to seek not one, but multiple approaches to the issue, with "sustainability", "diversity", and "inclusiveness" serving as keywords.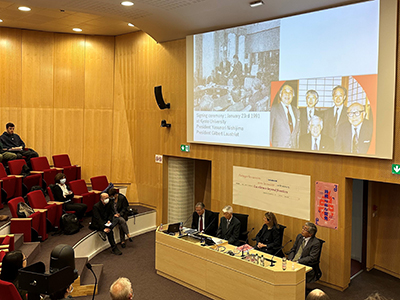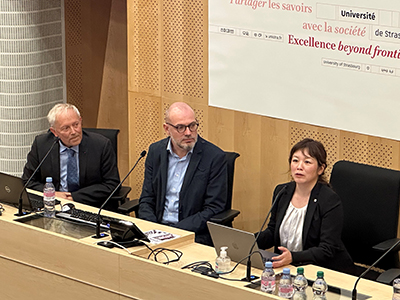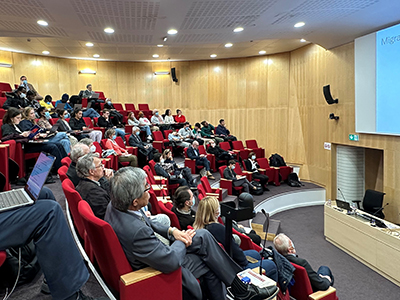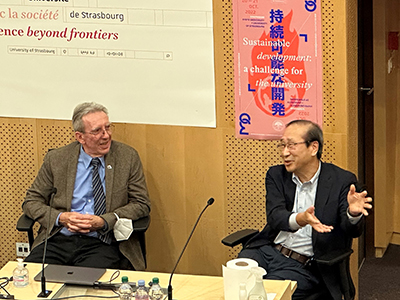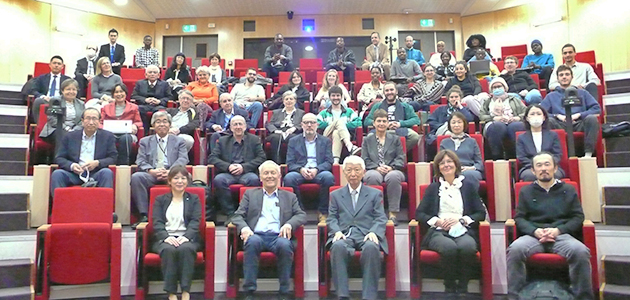 Related links