A ceremony to celebrate the third anniversary of Kyoto University's strategic partnership with the University of Vienna was held online on 8 November 2022. The participants from Kyoto University were President Nagahiro Minato, Executive Vice-President Kyoko Inagaki, Vice-President Yasuyuki Kono, and Associate Professor Takeshi Nishimura of the Center for the Evolutionary Origins of Human Behavior. The event was held to commemorate the renewal in October 2022 of the Strategic Partnership Agreement concluded between the two universities in 2019, and it was attended by the presidents, vice-presidents, and relevant faculty members of both institutions. Researchers from both universities gave presentations and discussed their collaborative activities through the partnership so far, as well as their plans of the future.
The event opened with remarks from President Minato and Rector Sebastian Schütze of the University of Vienna. That was followed by a session in which Vice-President Kono and Vice-Rector Manuela Baccarini of the University of Vienna gave presentations on the framework of the strategic partnership, collaborative activities to date, and their expectations for the future. That session was followed by a presentation by the International Office of the University of Vienna, outlining specific activities and future plans. The event was then concluded with a discussion session for researchers involved in the exchange activities, which included contributions by Associate Professor Takeshi Nishimura and Professor Wolfgang Mazal from the Department of Labour Law and Law of Social Security of the University of Vienna. During the session, which was moderated by Professor Nikolaus Forgó of the University of Vienna, Professor Nishimura spoke about his joint research with colleagues at the University of Vienna that was awarded the Ig Nobel Prize in 2020, as well as his expectations for the future participation of early-career researchers in the exchange activities.
The event provided executive staff and researchers from both institutions with an opportunity to review the exchange activities conducted through the partnership so far, and discuss plans and prospects for the future.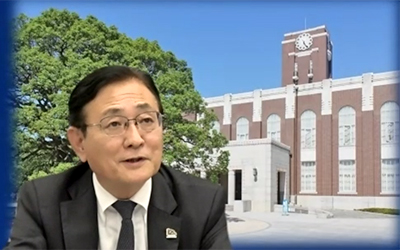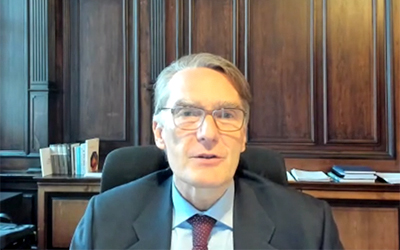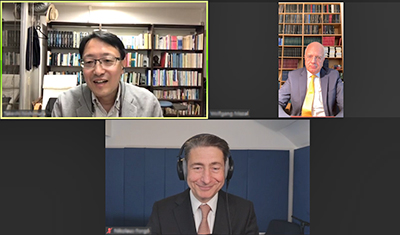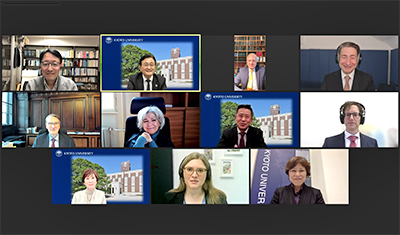 Related link