During six days in October, Student Lounge 'KI-ZU-NA' (KIZUNA) hosted a trial evening tour of Kennin-ji (Kennin Temple) as part of its monthly event series. Produced and presented by Canon Inc under the title, "YORU ZEN – Find Your Own Zen", the tour was included in the Japan Cultural Expo program led by the Agency for Cultural Affairs.
Each evening, participants enjoyed a projection mapping show featuring a high-resolution facsimile of Wind God and Thunder God, a National Treasure comprised of a pair of painted folding screens, a mixed reality (MR) view of the Daio-en Zen garden, and an augmented reality (AR) experience of the Twin Dragons depicted on the ceiling of the Dharma Hall.
The tour provided a great opportunity for the students to experience Japan's traditional culture as presented using the latest technology while making new friends from other parts of the world.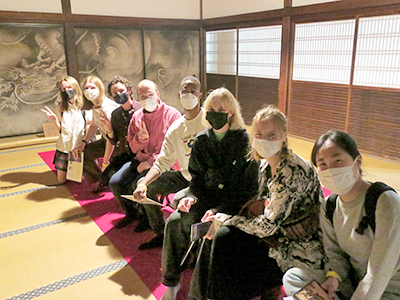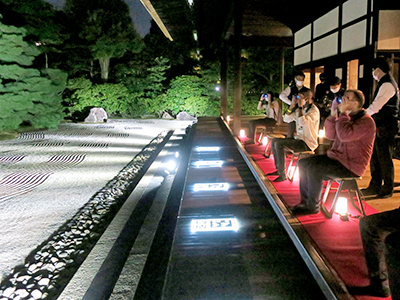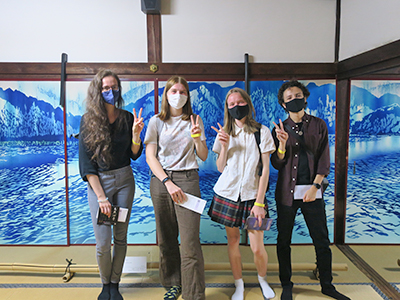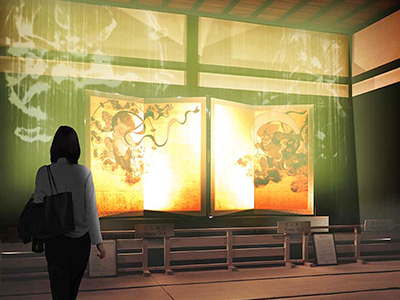 Related links