On 24 and 25 September 2022, Kyoto University Asian Studies Unit (KUASU) hosted the 15th Next-Generation Global Workshop (NGGW) under the overarching theme of "Making Care Visible and Sustainable: Imaginations for the Future".
The event, held online as in last year, featured a special opening segment consisting of a keynote speech and roundtable discussion, presented via Zoom Webinar to accommodate a large audience. A welcome address by Dr Yasuyuki Kono, vice president for international strategy, was followed by a keynote speech on "Embracing Life and Care in the Society and Social Sciences", delivered by Dr Emiko Ochiai, director of KUASU and professor at the Graduate School of Letters. The roundtable then took place with the participation of Dr Teppo Kröger, professor at the University of Jyväskylä in Finland, Dr Rajni Palriwala, former professor at Delhi University in India, and Dr Barbara Hobson, professor emeritus at Stockholm University in Sweden.
Five presentation sessions followed over the next two days: "Care as Gender Issue and Performance", "Care in Discourse and Representation", "Care and International Migration", "Care Under Social Policy and Regime", and "Care as Labor and Practice". Presenters were 17 early-career researchers from 10 universities in eight countries — Japan, India, the United States, France, Singapore, China, the United Kingdom, and Nigeria — selected from a large number of applicants.
The workshop concluded on the second day with a wrap-up session, where many of the participants provided positive feedback on the program. One stated: "It has been a great opportunity to learn about others' research. This has certainly expanded my perspective and taught me to think more concretely in my studies."
KUASU is committed to continuously providing next-generation scholars with English-language platforms for academic exchange, and hopes that even more early-career researchers will participate in NGGW and go on to play active roles on the global academic stage.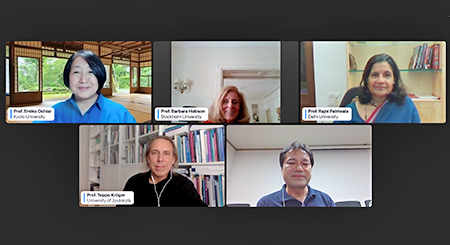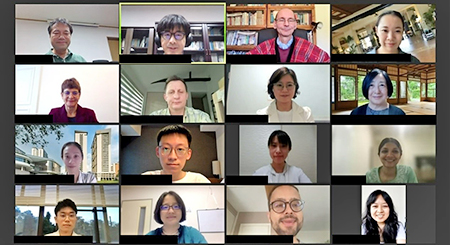 Related departments & centers