On 26 September, Kyoto University held the Autumn 2022 Degree Conferment Ceremony at its Clock Tower Centennial Hall, with President Nagahiro Minato, executive vice-presidents, deans, directors, and coordinators for the Doctoral Programs for World-Leading Innovative and Smart Education (WISE Programs) in attendance.
The degrees conferred were 92 master's degrees, four professional master's degrees, and 224 doctoral degrees, the last of which were issued 23 May, 25 July, and 26 September 2022, 204 for coursework and 20 for dissertations.
The doctorate recipients included four graduates of Leading Graduate School Programs and one graduate of a WISE Program.
The ceremony featured an address by President Minato, delivered after presenting a diploma to each student representative.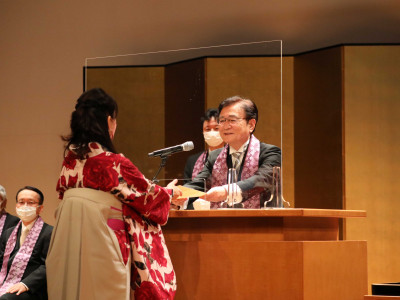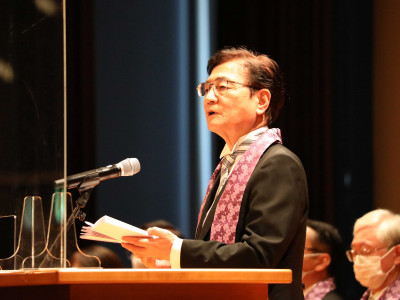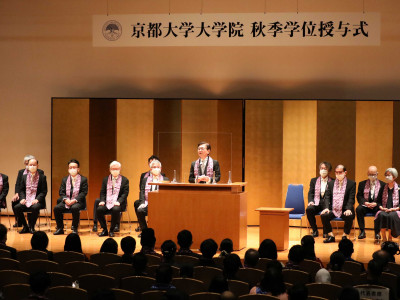 Speech by President Nagahiro Minato