Since March 2020, Kyoto University and Princeton University have been jointly studying some of the numerous Japanese historical documents kept in the Kyoto University Museum's archives. These are being digitized and made globally accessible.
The effort involves the two institutions jointly reading and studying the archival texts and disseminating their findings online, building a foundation of knowledge that can potentially lead to a deeper understanding of Japanese culture.
The project has published two collections to date, the latest comprised of 56 reproductions of the medieval documents originally owned by the branch family of the Date samurai clan based in Suruga, present-day Shizuoka. The images were released 30 June 2022 and can be accessed via the link below.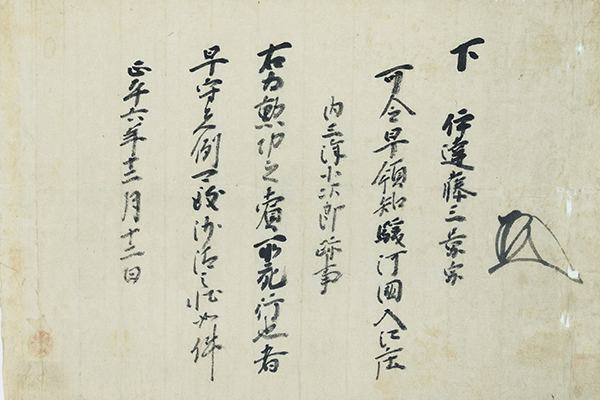 Related link
Kyoto University Rare Materials Digital Archive: Suruga Date Documents (Medieval) (Joint Project With Princeton University)
Related departments & centers