On 30 March 2022, a ceremony marking the conclusion of the 2021 Kyoto iUP Preparatory Course took place at Yoshida International House with 17 students taking part. Five of the students participated remotely from outside Kyoto due to Covid-19 restrictions, but the other 12 were at the venue in person, having been able to travel to the city in time under the Japanese government's newly relaxed border policy. Many of the faculty and tutors involved in the program also attended, albeit online, to congratulate the course graduates.
The ceremony started with a congratulatory speech by Professor Takao Hirajima, Kyoto University's executive vice-president for education, information infrastructure, and library services. Professor Hisashi Miyagawa, director of the Institute for Liberal Arts and Sciences (ILAS), then presented each participant with a course completion certificate.
Four of the students, each representing one of the proficiency-based Japanese-language classes that were part of the Preparatory Course, followed with acknowledgement speeches reflecting on their experiences of the first six-month phase of Kyoto iUP. All of them expressed gratitude to the faculty and staff in charge and shared their resolutions for the coming academic year, when they will begin their undergraduate studies.
As in last year, the ceremony included the showing of a video message from senior iUP students, who had put considerable effort into the project to congratulate and encourage their juniors, who were clearly impressed watching the production.
Finally, Professor Shinji Hasebe, program manager for Kyoto iUP, concluded the event with his own message to the course graduates.
The ceremony ended with the participants filled with anticipation for their first year of undergraduate studies, which are to begin in April.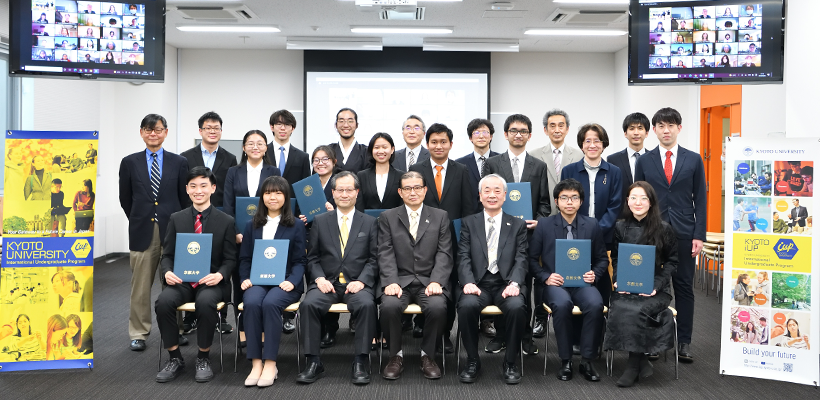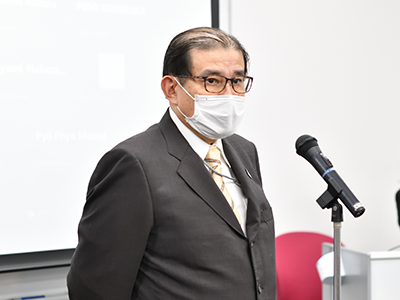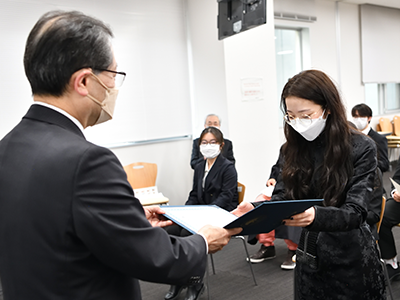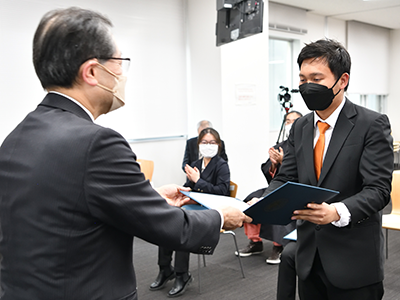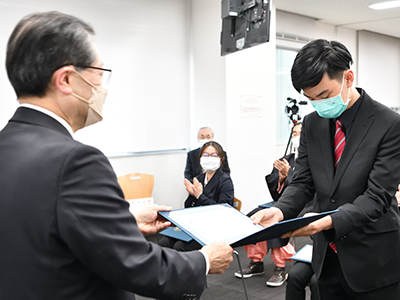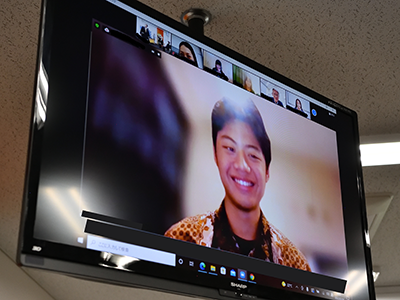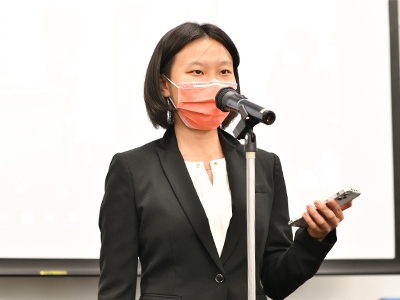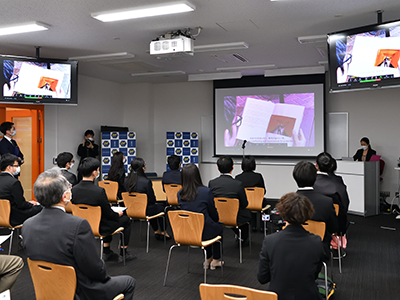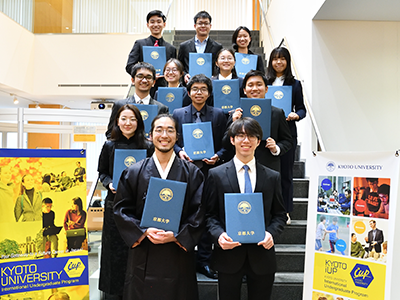 Related link
Kyoto University International Undergraduate Program (Kyoto iUP)
Related departments & centers