From 1 to 9 March 2022, the Primate Research Institute (PRI) and the Wild Research Center (WRC) jointly held the "Short-term Intern Program in Primatology and Wildlife Science" online as a Kyoto University Wild & Wise Collaborative Learning Program. The ten participants were short-term exchange students from nine countries: Singapore, India, the United States, Germany, the Netherlands, Australia, Malaysia, Chile, and China.
The program introduced cutting-edge research in primatology and wildlife science through videos and virtual tours of laboratories and observation sites in locations such as the Arashiyama district of Kyoto and Yakushima.
Activities included participation in the CICASP Seminar in Science Communication, organized by PRI's Center for International Collaboration and Advanced Studies in Primatology (CICASP). Students, together with peers from Kyoto University, listened to research presentations spanning a wide range of fields, took part in debates on primatology and wildlife science topics, and received science communication training focused on these same topics.
The final day featured the 17th International Symposium on Primatology and Wildlife Science, where the interns delivered presentations.
There were also virtual culture tours of Kyoto and Inuyama, the home of PRI, where the participants learned about local cultural events and historical buildings, and experienced day-to-day life in these cities.
The program received highly positive reviews afterwards from many of the participants. Some commented that, in addition to enriching their knowledge of research activities and of the actual studies being conducted, the program enabled them to interact with other students with similar academic interests and to consider their own future from an expanded perspective.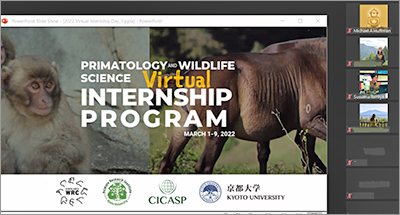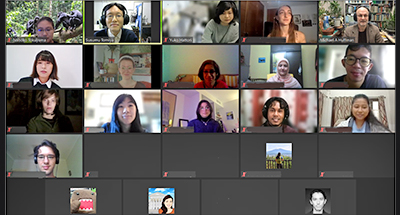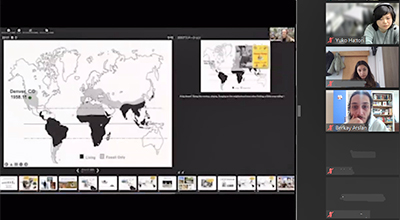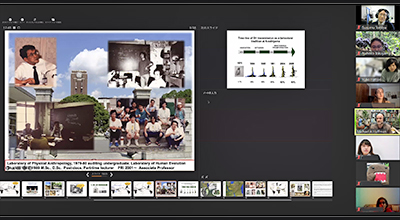 Related link
Related departments & centers