From 29 November to 7 December 2021, the Field Science Education and Research Center (FSERC) conducted online this academic year's "Connectivity of Hills, Humans and Oceans (CoHHO) to Sustainability" program for 13 students from São Paulo State University (Universidade Estadual Paulista: UNESP), Brazil, as part of the Kyoto University Wild & Wise Collaborative Learning Program.
The 2021–2022 CoHHO program was originally intended for students from two institutions — UNESP and the University of Forestry and Environmental Science (UFES) in Yezin, Myanmar, which has been a program partner since 2019. FSERC, however, was ultimately not able to implement this initial plan due to difficulties associated with the February 2021 military takeover of Myanmar, where the situation remained unstable as of last September.
The program, thus held exclusively for UNESP students, began in November with a pre-study period, during which time the participants watched videos about CoHHO and FSERC's six facilities: Ashiu Forest Research Station, Hokkaido Forest Research Station, Kamigamo Experimental Station, Kitashirakawa Experimental Station, Seto Marine Biological Laboratory, and Maizuru Fisheries Research Station. The facility videos included overviews of the training provided there.
The core program then took place from 29 November to 3 December with the students learning the basics of CoHHO studies and attending online lectures by FSERC faculty.
The final day, 7 December, featured presentations by the participants on the natural environments of Brazil and of Sao Paulo as well as their university.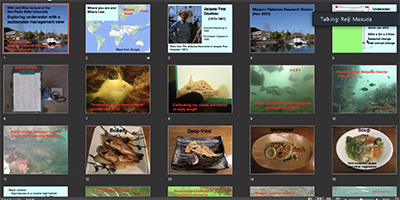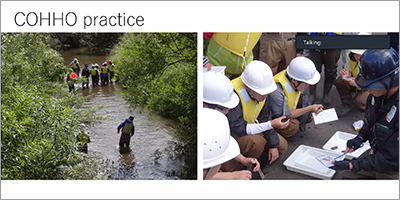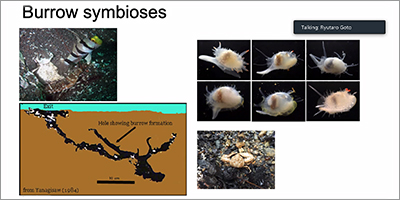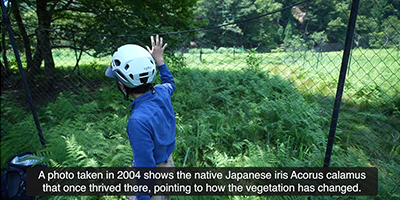 Related link
Related departments & centers