On 25 and 26 September 2021, Kyoto University Asian Studies Unit (KUASU) held the 14th Next-Generation Global Workshop (NGGW) under the overarching theme of "New Normal Lifestyles during/post-COVID-19: from Crisis to Opportunity". It was the second NGGW to take place online, following the one held last year by the Vietnam Academy of Social Sciences.
The 2021 event, the first KUASU-hosted online NGGW, opened with remarks from Dr Emiko Ochiai, director of KUASU and professor at the Graduate School of Letters, and Dr Yasuyuki Kono, Kyoto University's vice-president for international strategy. The main program consisted of parallel sessions on topics including "Education during Pandemic", "Post-Covid World", "Urban and Rural Development", and "Governance and Public Policy", held in two rooms where 38 next-generation scholars presented over two days. Participants totaled 70 and represented 14 countries and regions, including China, Japan, India, Italy, and Hungary.
The workshop concluded on the second day with a wrap-up session, where many of the participants expressed satisfaction with the conference, some citing the opportunity it afforded them to interact with faculty and researchers from other countries despite the pandemic, which in many regions still discouraged in-person gatherings.
KUASU is committed to continuously providing next-generation scholars with English-language platforms for academic exchange, while also ensuring that NGGW, as a skill-development opportunity, continues to benefit early-career researchers aspiring to play an active role on the global academic stage.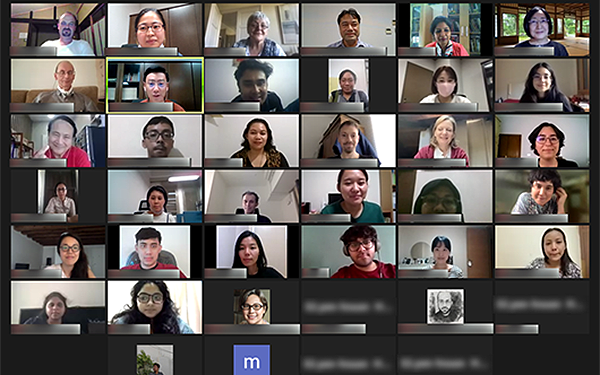 Related departments & centers