The 2021 preparatory course of Kyoto iUP, a 4.5-year international undergraduate program, opened 29 September 2021 with an online ceremony for the matriculating class of 17 students, originating from Indonesia, Cambodia, Hong Kong, Malaysia, Mongolia, Myanmar, the Republic of Korea, Singapore, Taiwan, Thailand, and Viet Nam. The event had to be held online, using the Zoom meeting application, as most of the matriculants were yet to enter Japan due to the Covid-19 restrictions.
The ceremony began with a welcome address from Professor Takao Hirajima, Kyoto University's executive vice-president for education, information infrastructure, and library services. He was followed by Professor Hisashi Miyagawa, director of the Institute for Liberal Arts and Sciences (ILAS), who delivered a presentation highlighting the highly regarded and unique features of the University's academic environment. The new iUP students then introduced themselves and watched two short videos, "Virtual Campus Tour" and "Kyoto iUP: Life", to get a feel for what they can expect in their college life.
Classes will initially be conducted online, with in-person learning beginning at a later date when more of the students arrive in Kyoto.
Kyoto iUP's next intake is October 2022, and applications may be submitted from Monday 1 November to Monday 6 December 2021. Guidelines are available from the Kyoto iUP webpage linked below. Kyoto University looks forward to your application.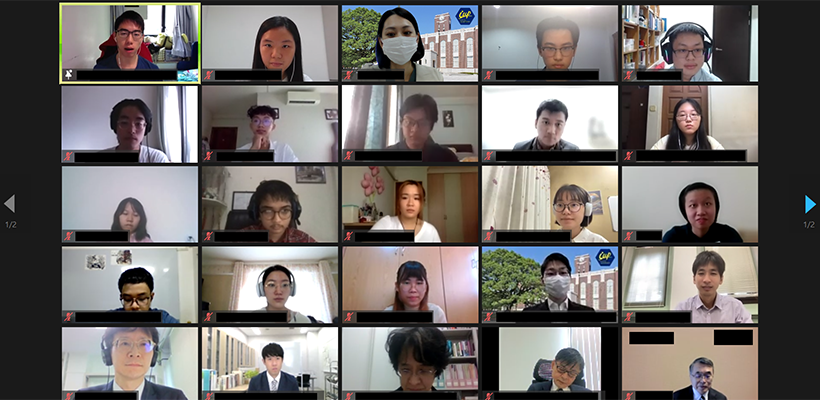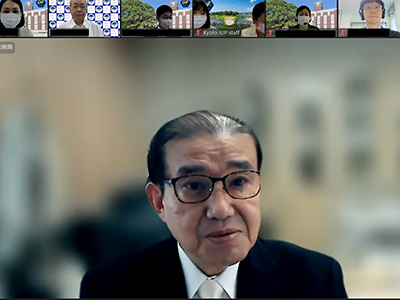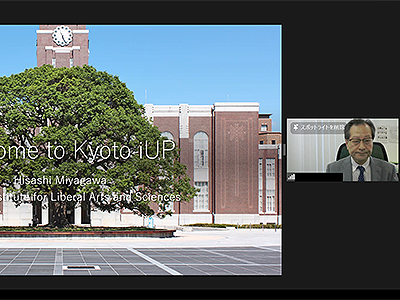 Related links
Related departments & centers