From 29 July through 11 August, the Institute for Liberal Arts and Sciences (ILAS) held the "2021 Kyoto Summer Program (ILAS)" online, in collaboration with the Kyoto University Asian Studies Unit (KUASU) and with support from the University provided under its Wild & Wise Collaborative Learning Program.
Participating from outside Japan were 48 students selected from 16 universities, including Peking University in China, the Chinese University of Hong Kong, Yonsei University in South Korea, Heidelberg University in Germany, the University of Vienna in Austria, Addis Ababa University in Ethiopia, the University of Zambia, George Washington University and the University of California San Diego in the United States, Mahidol University in Thailand, and some of the member institutions of the Kyoto Consortium for Japanese Studies (KCJS). They were joined by 65 students from Kyoto University, including four serving as 'student leaders'.
The summer 2021 program featured Japanese language classes at five proficiency levels and academic lectures that spanned disciplines ranging from agriculture to entomology, anthropology, pedagogy, business administration, and Japanese culture and history.
In addition to being an opportunity for collaborative learning between international and local students, the Kyoto Summer Program requires the latter to plan and manage activities such as field trips, cultural experiences, and discussions, so as to help them hone the skills involved as well as expand their international understanding. This summer's student-run activities included a virtual field trip to Gekkeikan Sake Co, Ltd, where the students in charge facilitated discussions and presented an introductory video they had created with cooperation from the brewer, which featured interviews with the company's representatives. Participants from Kyoto also organized cultural experiences, such as exploring a temple, making Tanabata paper strips, and playing traditional Japanese instruments, and led discussions in English and conversations in Japanese daily.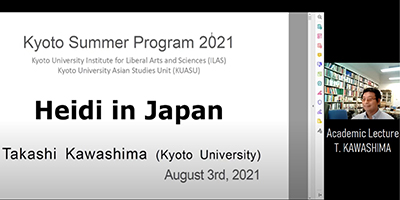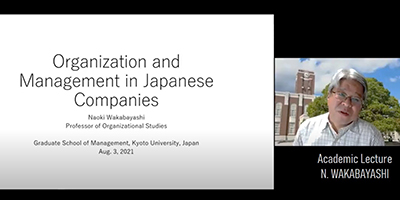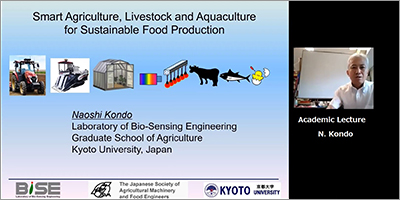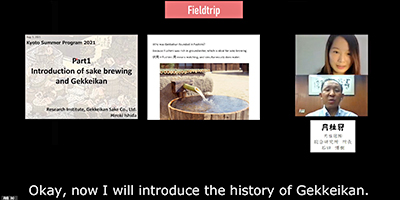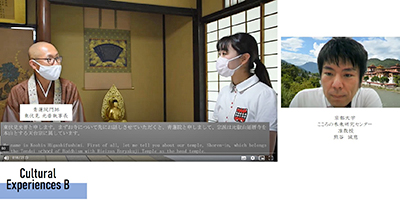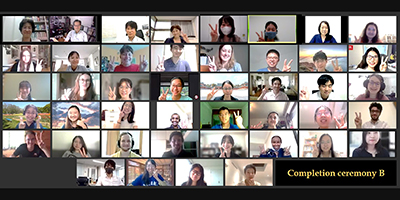 Related link
Related departments & centers