On Saturday 17 July, Kyoto University and the Japan Science and Technology Agency (JST) co-hosted an "online university visit" event for high school students from Asia, as part of the JST Sakura Science High School Program and with the aim of promoting the University's international undergraduate programs to the attendees.
The Sakura Science High School Program invites talented young people from Asia to Japanese universities, introducing them to cutting-edge science and technology as well as the country's traditional culture, so that they may consider coming to Japan for higher education. Due to the Covid-19 pandemic, however, the program has been held online since 2020.
The July event grew out of a KyotoU-JST partnership formed in 2019, since which time the University has been receiving assistance from JST's India office in its public relations and student recruitment activities in India for the Kyoto University International Undergraduate Program (Kyoto iUP). For the university visit, Kyoto iUP administrators worked with staff in charge of the Undergraduate International Course Program of Civil Engineering to showcase both programs, so as to highlight the breadth of international undergraduate opportunities available at Kyoto.
The day's program began with remarks from Dr Shinichi Kuroki, principal fellow at the Sakura Science Program Headquarters, followed by a welcome address from Professor Hisashi Miyagawa, vice president/director of KyotoU's Institute for Liberal Arts and Sciences (ILAS) and director of the Kyoto iUP Office. An ILAS administrator then introduced the University and Kyoto iUP, before the Graduate School of Engineering's Associate Professor Thirapong Pipatpongsa offered an overview of the Undergraduate International Course Program of Civil Engineering.
Following these, two KyotoU international students presented on their experiences in Japan, captivating the audience with their descriptions and photographs of classroom lectures, laboratory activities, and daily life in Kyoto.
The program also included two sample lectures, delivered by Graduate School of Informatics Professor Ko Nishino and Graduate School of Agriculture Professor Kaoru Kitajima.
The visit concluded successfully with over 6,200 viewers having experienced some of what KyotoU has to offer in education and research.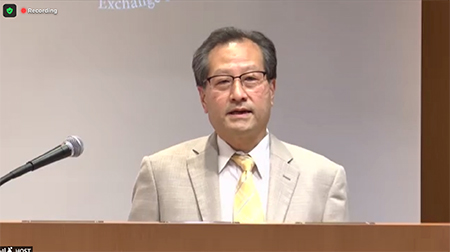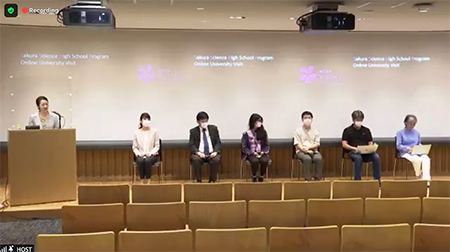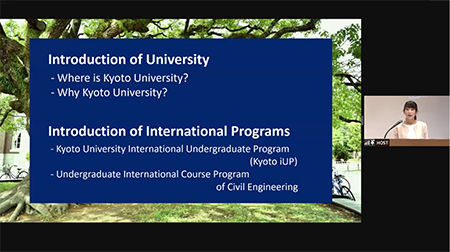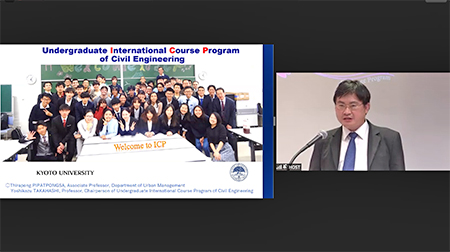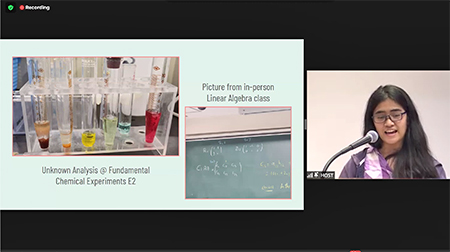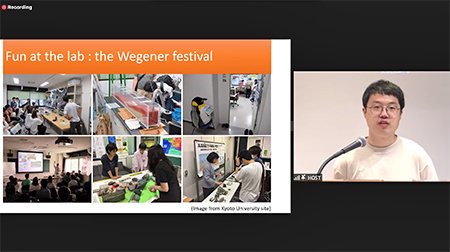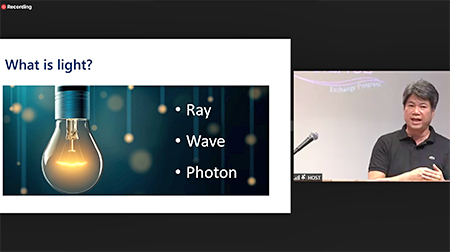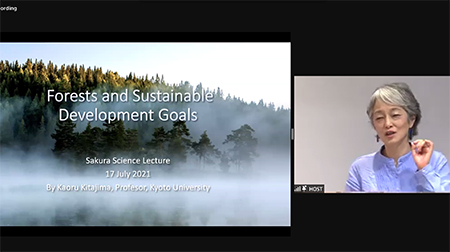 Related links 
Related departments & centers