In July 2021 Student Lounge KIZUNA hosted two "Online Picture Guessing Word Chain Game!" events as special editions of its "Online Lounge" weekday Zoom gatherings. KIZUNA first presented word-chain game events last year with great success, and decided to bring them back this July in response to popular demand.
The "Picture Guessing Word Chain Game" is a variant of shiritori, a traditional Japanese game in which players take turns coming up with words that begin with the final letters of preceding words. In the July events, instead of speaking words, participants drew pictures using Zoom's virtual whiteboard, depicting objects or ideas whose names began with the final letters of what they thought was drawn by the previous player. They also played an additional game that mixed Pictionary with the telephone game, enjoying the challenge of communicating through pictures.
Facilitated by KIZUNA's student tutors, the sessions on both days went smoothly and at a relaxed pace, with everyone having fun and making new friends from all over the world.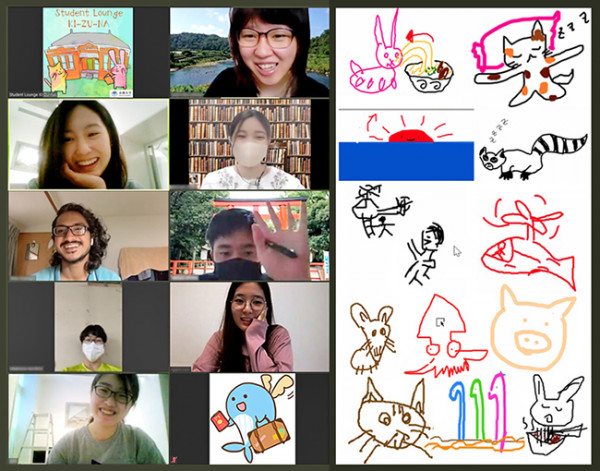 Related links