From 15 February to 1 March 2021, the Field Science Education and Research Center (FSERC) held an online exchange program for eleven students from the University of Forestry and Environmental Science (UFES) in Yezin, Myanmar, as part of Kyoto University's Wild & Wise Collaborative Learning Program.
The FSERC program was originally planned to take place in Kyoto, but was moved online due to the Covid-19 pandemic. Cancellation was also considered, but the strongly positive response to the 2019 course prompted organizers to move forward with their plans.
Two weeks before the first lectures of 2021 were to be delivered, however, the Myanmar military coup broke out. Subsequent daily internet outages and other related troubles prompted a second reconsideration of the exchange program, but both sides eventually agreed that it should take place as scheduled, owing to the high degree of enthusiasm among the Myanmarese students.
The finalized 2021 FSERC program was focused on the study of the "Connectivity of Hills, Humans and Oceans (CoHHO)", with lectures exploring pathways to a sustainable society. Each day featured a different group of lecturers, who discussed a wide variety of CoHHO-related issues, emphasizing the interconnectedness of the three elements.
The lectures also included presentations by KyotoU graduate students, who introduced their research and invited the participants from UFES to join them in studying in Japan. In response, the students from Myanmar stated that despite the uncertainty surrounding their future, now exacerbated by the military takeover, they were determined to continue learning, and to strive to realize a sustainable society by utilizing the knowledge they had gained through the program. The KyotoU students were clearly impressed by the courage and commitment of their Myanmarese peers in the face of such a dire situation.
FSERC intends to continue sending messages of support to students in Myanmar as they cope with these difficult times, and hopes that for its next exchange program, some of the students will be able to travel to Japan in order to discuss the future of a peaceful Myanmar.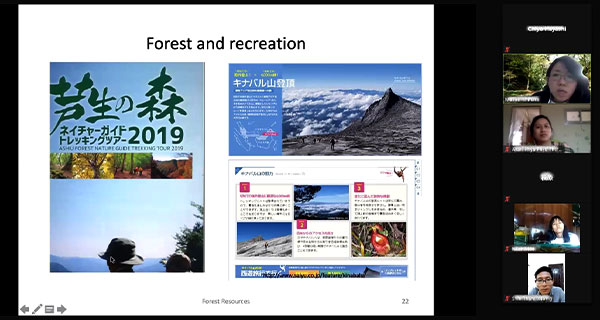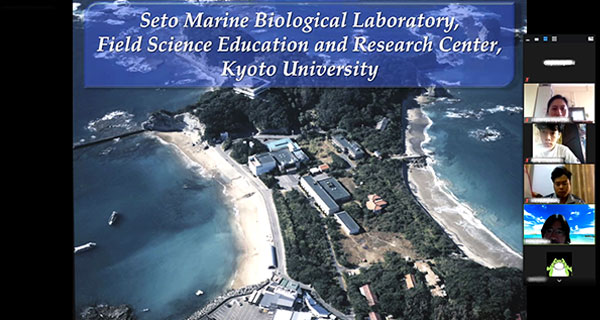 Related link
Related departments & centers