On 30 March, a ceremony to mark the conclusion of the 2020 Preparatory Course of Kyoto iUP, a 4.5-year international undergraduate program, took place for the 15 enrollees from China, Indonesia, Mongolia, Myanmar, Philippines, Taiwan, Thailand, and Vietnam. While the number of physical attendees was limited due to Covid-19, many of the course's instructors and tutors participated online to congratulate the students.
The event opened with a congratulatory speech by Professor Takao Hirajima, KyotoU's executive vice-president for education, information infrastructure, and library services. The director of the Institute for Liberal Arts and Sciences (ILAS), Professor Hisashi Miyagawa, then presented each student with a course completion certificate.
Afterward, by way of acknowledgement speeches, the 15 students gave presentations in Japanese about their experiences in the preparatory course and of the six months they had spent in Kyoto, each expressing gratitude to the faculty and staff involved. These were followed by the screening of a video message from senior iUP students, whose words of encouragement greatly contributed to the celebratory mood of the occasion.
The 2020 preparatory course was heavily impacted by Covid-19, with classes initially conducted in a hybrid format, combining face-to-face and online learning. Sometime during the second half of the program, however, the last of those who had not been able to enter Japan arrived in Kyoto, and the entire class went on to complete the course safely together.
The ceremony concluded after the 15 students expressed excitement at the prospect of starting their undergraduate studies at their respective faculties of choice.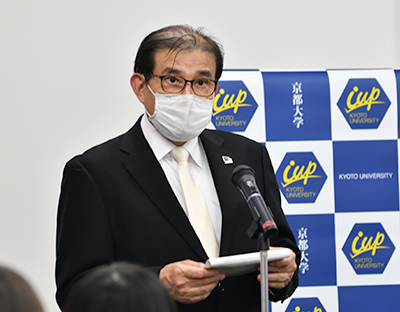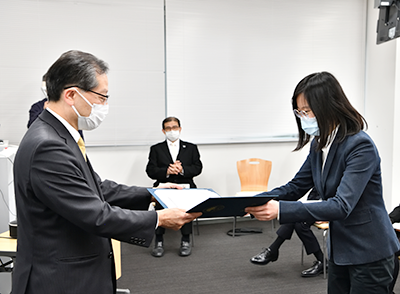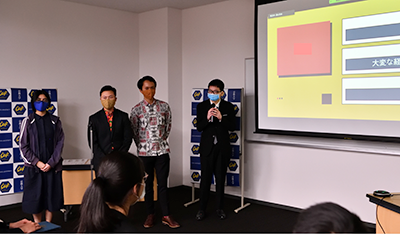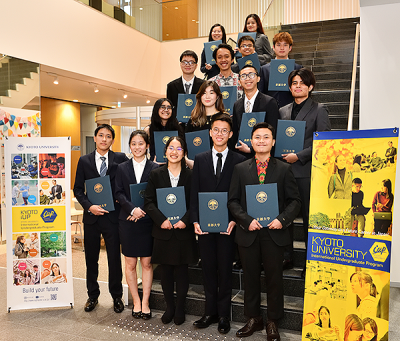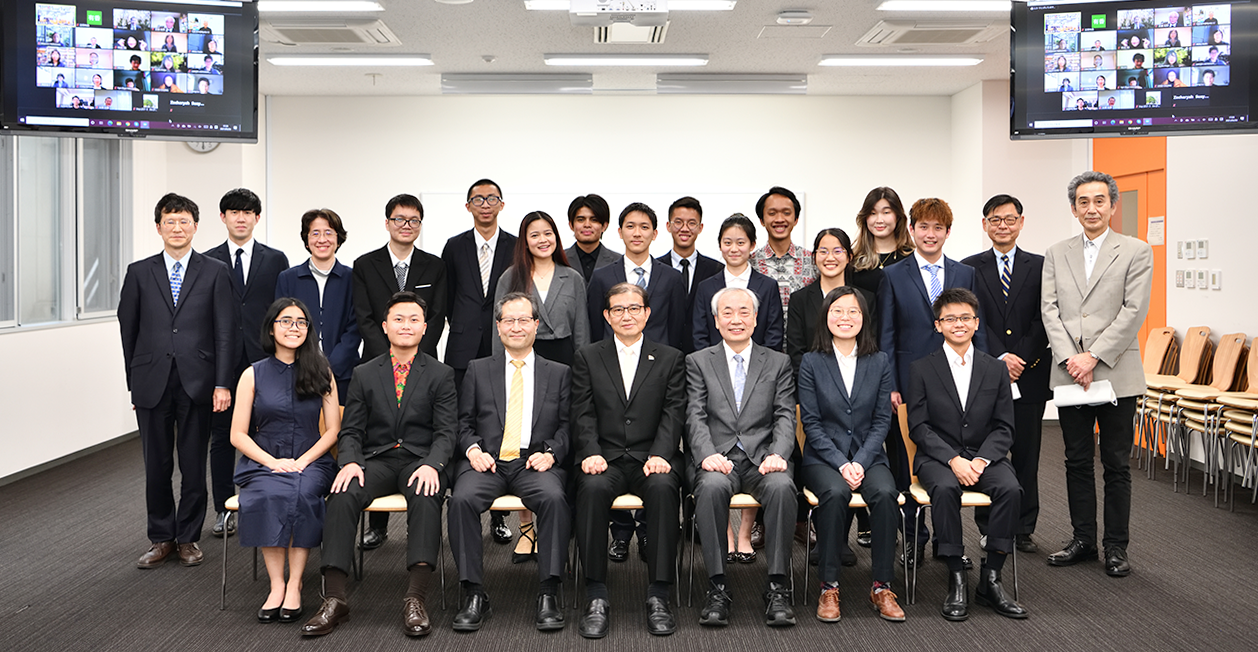 Related link
Related departments & centers