Student Lounge KIZUNA's December 2020 event was the second cloisonné accessory-making workshop of the year, organized in response to popular demand. As with the first event, held in November with great success, the venue was the Kyoto Handicraft Center, located within walking distance of Kyoto University's main campus.
Cloisonné is a traditional Japanese technique for decorating metalwork objects. In the December workshop, participants received brief guidance and watched a demonstration by Center staff, before trying the technique themselves, which involved using spatulas to decorate copper bases with glass paste of various colors. They seemed to immensely enjoy the experience as they added color to the designs they had drawn on the metalwork. The decorated pieces were then fired in an oven by Center staff, while the students enjoyed each other's company, talking and taking pictures together. When the firing was over, participants made their completed works into elaborate key chains and pendants to take home as souvenirs.
The event provided a great opportunity for everyone to experience a traditional Japanese craft while making new friends from all over the world.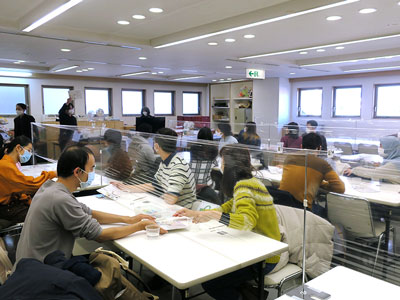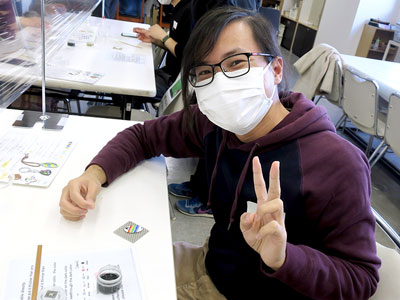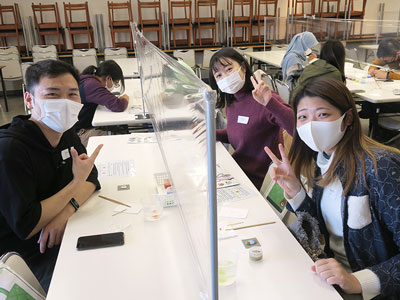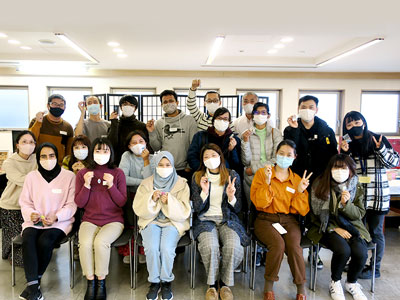 Related links