Kyoto University and Hong Kong Polytechnic University (PolyU or HKPU) are spearheading a massive open online course (MOOC) on university social responsibility (USR) as a collaborative initiative of the University Social Responsibility Network (USRN), founded by PolyU. Slated to launch 16 February 2020, the course seeks to promote understanding of what USR means by sharing good practices from around the world, and to raise the visibility of the positive impacts that universities are making on their communities.
The MOOC, "Introduction to University Social Responsibility", consists of four weekly modules and a Special Session on Universities' Response to COVID-19, all to be co-hosted by the two universities' edX-based KyotoUx and HKPolyUx platforms. It introduces the general concepts of USR as well as portraying the good practices and projects through which USRN member universities are contributing towards positive changes in society. It also shares practical tips for successful design and implementation of socially engaged activities. The Special Session showcases the diversity of actions that universities have taken in response to some of the challenges brought by the COVID-19 pandemic.
Kyoto University, together with Hong Kong Polytechnic University, led this initiative bridging the work and contributions from several member institutions of USRN, a global alliance of 16 universities that share a vision of social responsibility and strive to promote stronger social engagement in higher education.
USRN members believe that universities must overcome their traditional ivory tower image and demonstrate how they can make society a better place. These universities share and advance the idea that this endeavor needs to be done in a synergistic way. They are working together to find better ways to contribute to society by addressing real economic, social, and environmental problems in order to make the world more just, inclusive, peaceful, and sustainable for all.
The target audience for the online course is stakeholders in higher education, including university administrators, faculty, staff, and students, as well as policymakers and industry/community partners who wish to gain a better understanding of what USR is about and how to put it into practice. The course welcomes anyone interested in understanding the importance of universities' social engagement.
To register, please visit the edX page linked below.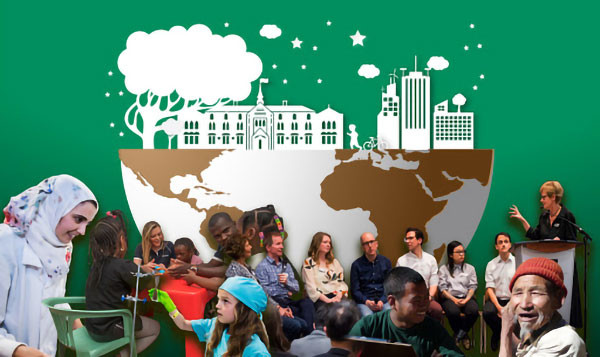 Related links