Student Lounge KIZUNA's November event was a cloisonné accessory-making workshop, held on Monday the 30th at the Kyoto Handicraft Center, located within walking distance of Kyoto University's main campus.
Cloisonné is a traditional Japanese technique for decorating metalwork objects. In the KIZUNA workshop, participants received brief guidance and watched a demonstration by Center staff, before working with spatulas to decorate copper bases with glass paste of various colors. Despite the delicate and often difficult steps involved, participants seemed to enjoy the experience of coloring their designs – animals, fish, and other shapes — by applying the paste to the metalwork.
The decorated pieces were then fired in an oven by Center staff, and were afterwards made into elaborate key chains and pendants, to be taken home as souvenirs.
The event provided a great opportunity for everyone to experience a traditional Japanese craft while making new friends from all over the world.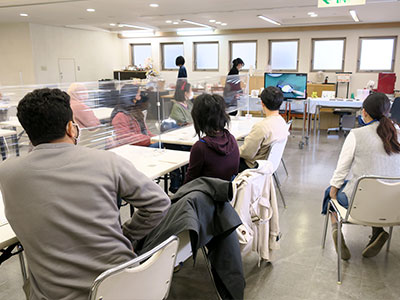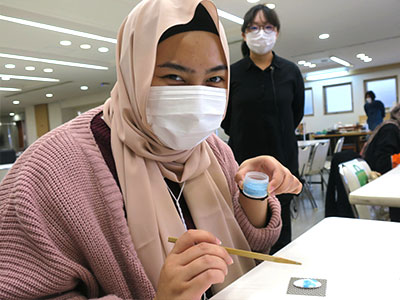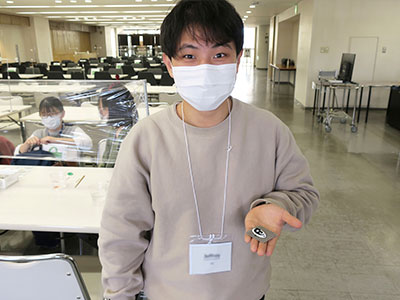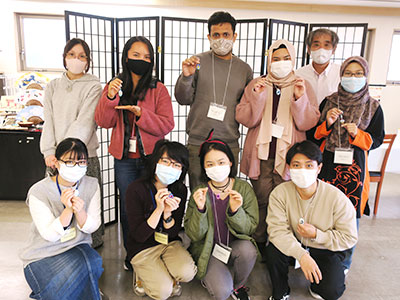 Related links