The Institute for Integrated Cell-Material Sciences (iCeMS), a part of Kyoto University Institute for Advanced Study (KUIAS), recently opened the Quantum Nano Medicine Research Center on its premises as a joint "on-site laboratory" with the University of California, Los Angeles (UCLA). The inaugural ceremony took place 5 October with two guests of honor attending from UCLA: Chancellor Gene D Block and Professor Dino Di Carlo.
In 2010, iCeMS signed an MoU with UCLA's California NanoSystems Institute (CNSI). The two institutes have since collaborated on a number of interdisciplinary initiatives, including the 2018 KyotoU-UCLA international symposium, themed "Harnessing Physical Forces for Medical Application", held at UCLA.
The newly established Quantum Nano Medicine Research Center has been approved by Kyoto University to be operated as one of its "on-site laboratories", a part of the institution's Designated National University (DNU) initiatives. The Center is dedicated to merging physics and medicine to pioneer a new academic field of "quantum nano medicine research", which seeks to combine quantum-beam radiation and nanomaterials technologies for medical applications.
At the 5 October ceremony, Kyoto University was represented by 50 officials: Professor Nagahiro Minato, provost and executive vice-president for strategy coordination, research, planning, and hospital administration; Professor Yasuyuki Kono, vice-president for international strategy and director of the International Strategy Office; Distinguished Professor Shigefumi Mori, director-general of KUIAS; Distinguished Professor Susumu Kitagawa, director of iCeMS; and other researchers and administrators from iCeMS. Speaking as the Center's newly appointed leader, Dr Fuyuhiko Tamanoi, program-specific professor at iCeMS and professor at UCLA, introduced the laboratory by detailing the background that led to its establishment and the nature of the work to be undertaken by its researchers. He concluded by expressing his excitement about the "new developments in radiation medicine that can emerge from the combination of iCeMS' research prowess and UCLA's application expertise", and his gratitude to all those involved in the on-site lab project.
The ceremony was followed by a reception, where researchers from UCLA and iCeMS exchanged views on the future of their partnership.
The Center is anticipated to serve as an exchange hub between KyotoU and UCLA, accelerating their collaboration.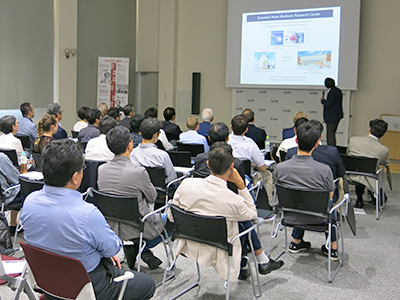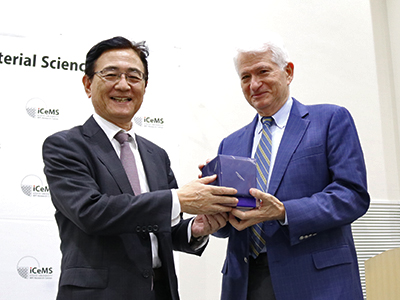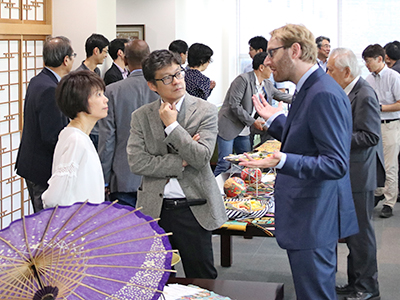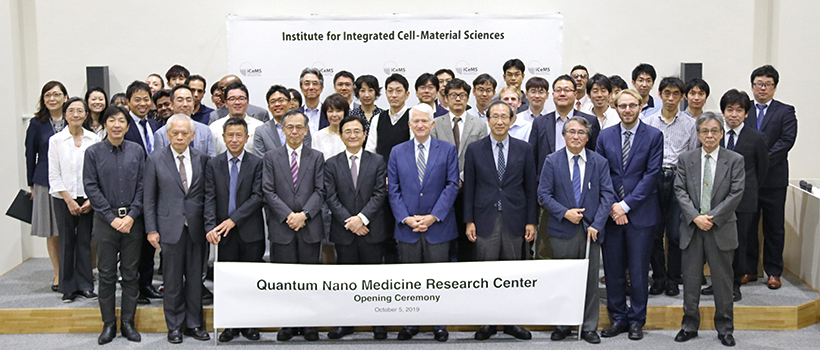 Related links
Related departments & centers