On 11 December, the Graduate School of Medicine received a visit from Tongji Medical College (TMC) of the Huazhong University of Science and Technology (HUST), China. The visiting delegation was comprised of five officials and headed by Ms Jingping Deng, vice-chair of the College Committee, and Professor Lin Wang. Their hosts at the Graduate School of Medicine included Dean Kazuhiro Iwai and the University Hospital's Director Susumu Miyamoto.
HUST TMC and the KyotoU Graduate School of Medicine are academic and student exchange partners, having concluded an agreement for academic exchange in 1996 and one for student exchange in 2008.
During the 11 December meeting, representatives from both sides actively discussed further promotion of exchange activities and the future direction of mutual cooperation.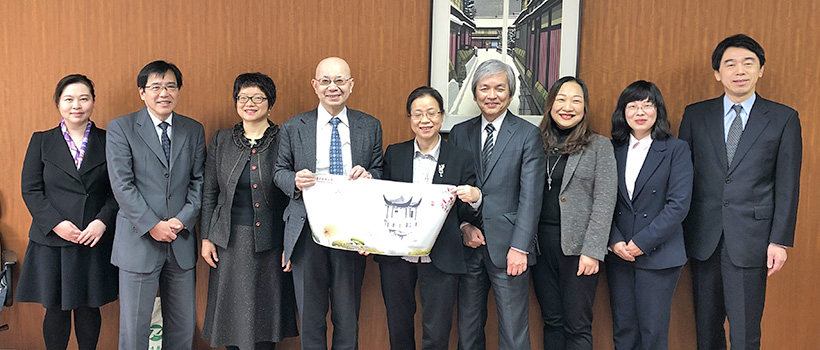 Related departments & centers