On 5 December, Student Lounge KIZUNA hosted an origami workshop, one of its most popular events, with instruction provided by volunteers from Okoshiyasu-Origami, which teaches classes at the Kyoto Prefectural International Center and other venues.
The workshop featured two models. Participants first worked on a three-dimensional ornament using the Sonobe modular-folding technique. Each folded 12 sheets of paper into the same number of modular pieces, and assembled them into a complex geometric structure.
A break followed, during which the students engaged in cross-cultural communication, admiring each other's and the instructors' creations.
Participants then tackled the second model of a mouse, the oriental zodiac sign for the coming year. Working diligently with silver and red sheets of paper, an auspicious color combination, everyone produced elegant mice to take home as souvenirs for the New Year.
The event provided a great opportunity for all to experience a traditional art form and to connect with each other.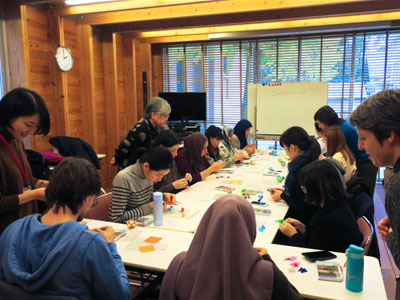 Learning how to make Sonobe units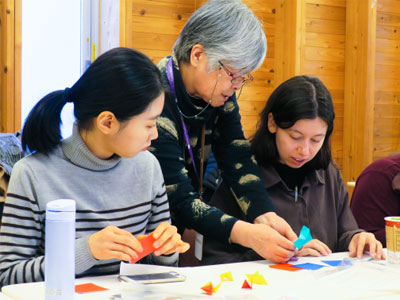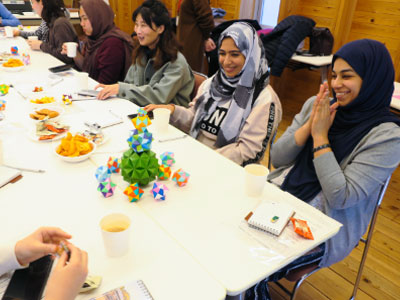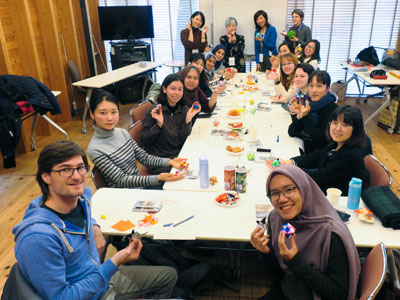 Workshop participants
Related links