Student Lounge KIZUNA's November event was a Japanese lantern making workshop, held on Monday the 25th with instruction provided by craftsmen from Kojima Shouten Inc, which has been manufacturing lanterns for over 230 years using traditional techniques.
As the workshop began, participants first listened to a brief lecture on the jibari-shiki lantern-making method and its history. Everyone then worked through the whole process of Kyoto-style chochin (lantern) production, from selecting eight sheets of colored and patterned washi — traditional Japanese paper — to applying glue to a bamboo frame, and carefully pasting the paper onto the frame. All the participants successfully completed these steps to produce exquisite chochin. They then lit the finished lanterns together and enjoyed their warm glow, before taking them home as souvenirs.
The event provided a precious chance for the international students to learn the techniques of Kyoto-style paper-lantern making, an iconic local handicraft tradition, while also getting to know each other.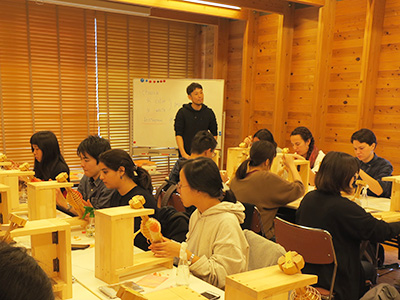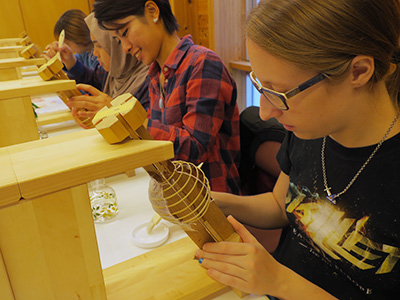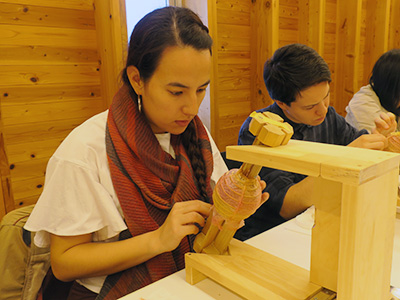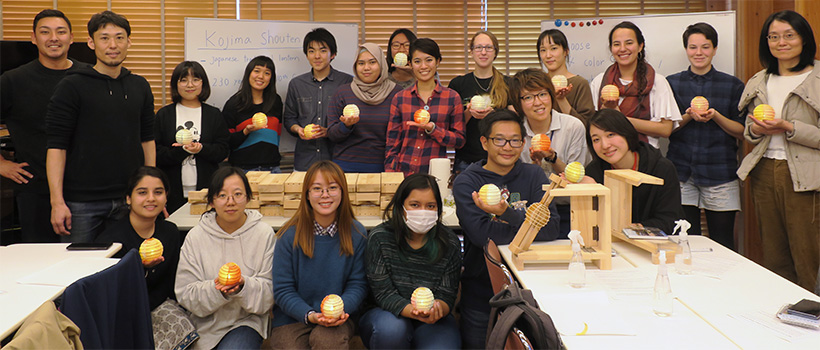 Related links