On 5 October 2019, KyotoU alumnus Toshikazu Yamanishi won the gold medal in the men's 20-kilometer walk at the 17th World Athletics Championships, held 27 September to 6 October in Doha, Qatar. Yamanishi graduated from the Faculty of Engineering in 2018 and is currently affiliated with Aichi Steel Corporation.
His success in Doha has made him a provisional member of the Japanese delegation for the 2020 Summer Olympics, scheduled to take place 24 July to 9 August next year in Tokyo and several other Japanese cities.
At KyotoU, Yamanishi competed in numerous race walk events as a member of the student track and field club, including at the 29th Summer Universiade (Taipei 2017), where he won a gold medal. His other recent achievements include placing second at the 2018 Asian Games, held 18 August to 2 September in the Indonesian cities of Jakarta and Palembang.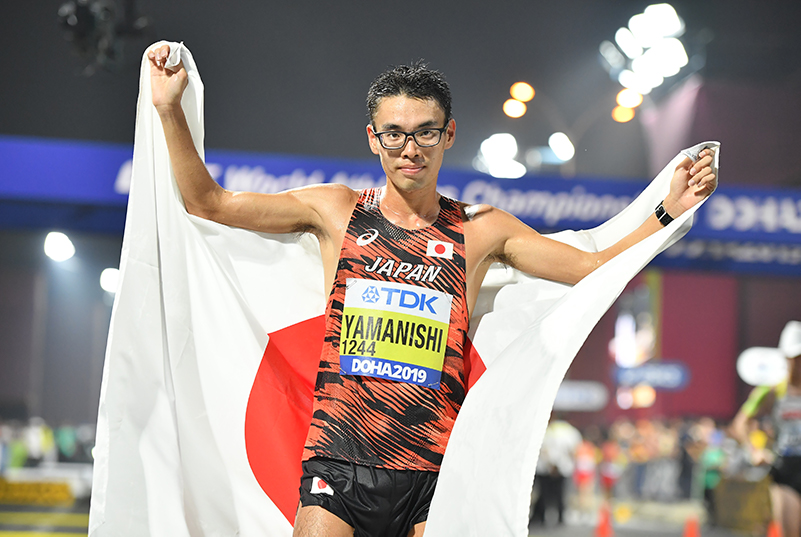 Mr Yamanishi at the 17th World Athletics Championships (photo courtesy of Chubu Industrial Track and Field Association)
Related link