On 24 September, the Fall 2019 Degree Conferment Ceremony took place at the Clock Tower Centennial Hall with President Juichi Yamagiwa and other University officials in attendance, including executive vice-presidents, deans, and Leading Graduate School Program coordinators.
Conferred at the ceremony were 108 master's degrees, nine professional degrees, and 189 doctoral degrees (awarded on 23 May, 23 July, and 24 September 2019, 163 for coursework and 26 for theses). Additionally, four degrees were awarded to those who had completed programs at Leading Graduate Schools.
The event featured a ceremonial address by President Yamagiwa, who also presented a diploma to each student representative.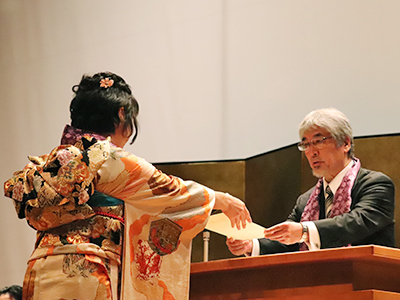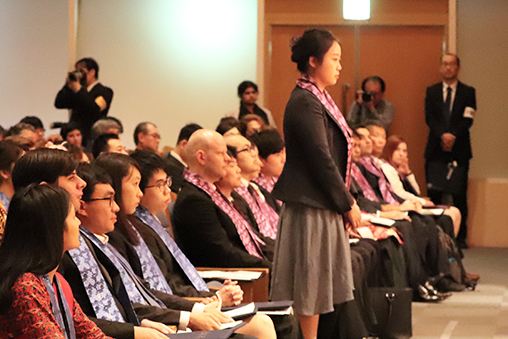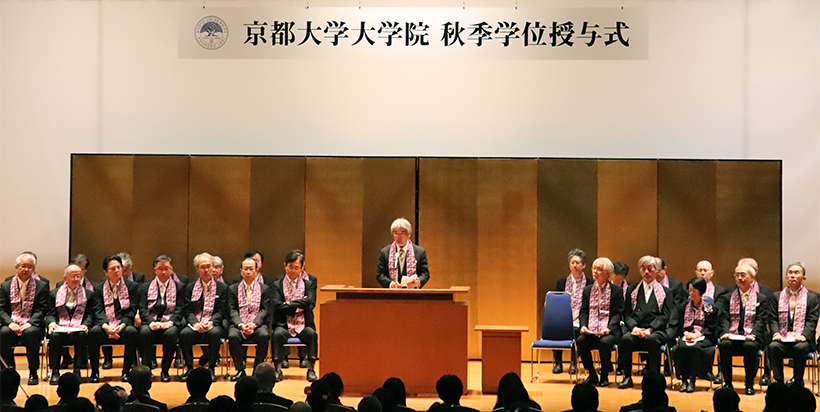 Speech by President Juichi Yamagiwa