On 28 February, Student Lounge KIZUNA hosted an origami workshop, one of its most popular annual events. Instruction was provided by members of Okoshiyasu-Origami, which teaches classes at the Kyoto Prefectural International Center and other venues.

The 2019 workshop offered instructions for two models. Participants first worked on a "Modular Star", each choosing a favorite combination of eight sheets of colored and patterned paper, and folding and assembling the paper into a unique and exquisite piece.

During the break after the first lesson, the students engaged in cross-cultural communication, as they admired each other's and the instructors' creations.

They then tackled the second model, a kabuto helmet, folding a sheet of paper with a golden side into an elegant shape, which made a perfect Japanese-style ornament or souvenir.

The event provided a great opportunity for all to experience the traditional art form and to connect with each other, with everyone taking home their origami pieces.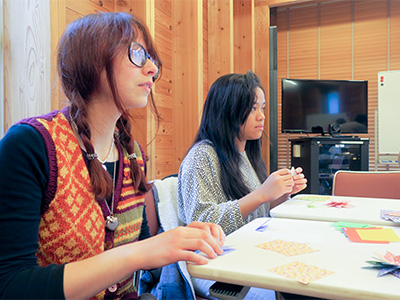 Learning to fold a "Modular Star"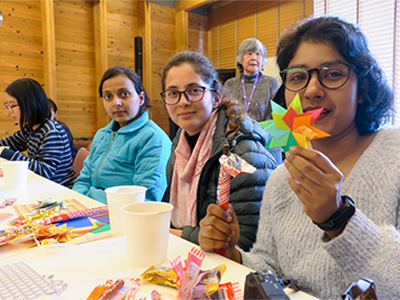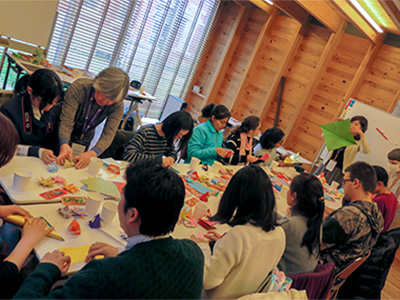 Working on Japanese helmets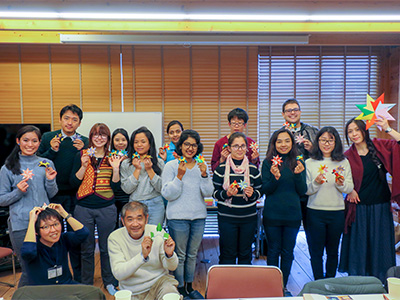 Related links