From 20 February to 5 March, the Graduate School of Global Environmental Studies (GSGES) held an "International Winter School for Environmental Studies 2019", as part of the Wild & Wise Collaborative Learning Program supported by Kyoto University.
The Winter School was also part of the international environmental studies courses offered under the "Japan Gateway: Kyoto University Top Global Program (JGP)", with participants selected from several Southeast Asia-based JGP partner institutions such as: Hue University of Agriculture and Forestry (Vietnam), Da Nang University of Science and Technology (Vietnam), Hanoi University of Science and Technology (Vietnam), Mahidol University (Thailand), and Bogor Agricultural University (Indonesia). Throughout the two-week period, the 12 undergraduates from the five universities, all of which are recognized as leaders in environmental studies, were joined by six undergraduate and five master's KyotoU students.
The program began with participants working to gain a shared understanding of the aspects of their countries that are of particular importance to environmental studies — such as the urban environment, water management, and natural disasters — mostly in relation to their research interests.
The students then learned the methodology of micromapping, which uses a smartphone to gather environmental information, and a PC to compile the data into a map. They next visited the prefectures of Shiga and Wakayama, where they toured sites and facilities of interest for environmental and disaster research, and attended lectures in the field. Concurrent with these activities, participants applied their micromapping skills to create their own environmental maps, while at the same time deepening their understanding of some of the related issues facing Japan, learning about their backgrounds, histories, the responses they have necessitated, the challenges they pose, and possible solutions.
On the final day, drawing on the experiences and techniques gained over the two weeks, the students presented their suggested approaches to environmental issues and disaster management in the context of their respective home countries.
Held in coordination with the ILAS seminar, "Livelihood, Environment and Peace: Studying in Vietnam", the Winter School also included ample opportunities for participants in the two programs to interact with each other.
The organizers hope that these collaborative learning opportunities will contribute to the advancement of environmental studies, and to the establishment of environmentally friendly and sustainable communities throughout Asia.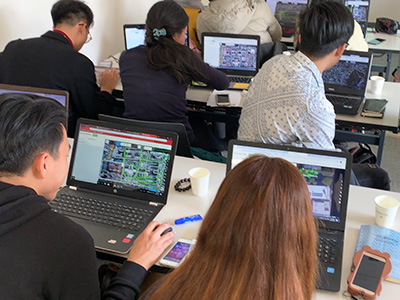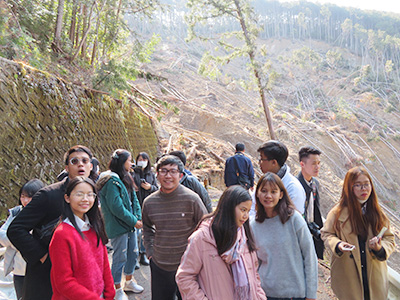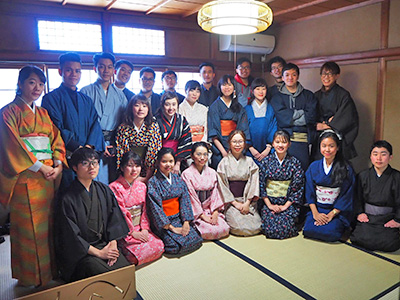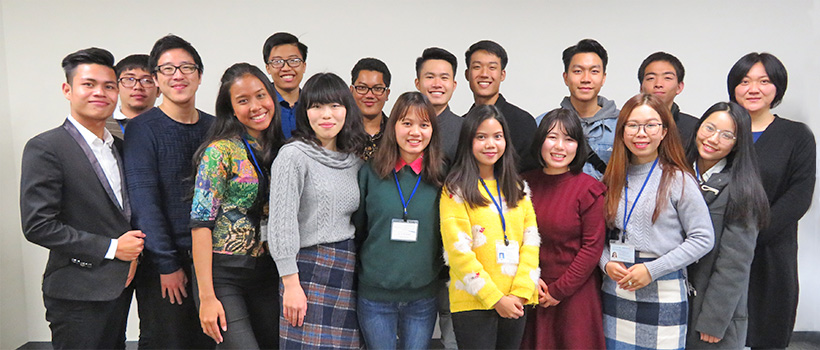 Related link
Related departments & centers