On 4 March 2019, the ceremony for the 11th Kyoto University Tachibana Award for Outstanding Women Researchers was held at the International Science Innovation Building. The award is to honor the University's early-career female scholars who made exceptional achievements over the past year.
Dr Kayo Inaba, executive vice-president for gender equality, international affairs, and public relations, and chair of the Award selection committee, opened the ceremony with comments on the 2018-2019 selection process. President Juichi Yamagiwa then presented the winners with certificates and plaques. In the student category, the award went to Shiori Fujimori, third-year doctoral student from the Graduate School of Science. The researcher category award was given to Dr Noa Nishimoto, program-specific researcher at the Graduate School of Human and Environmental Studies. The Wacoal Prize was also presented to each awardee by Mr Tomoyasu Ito, president and representative director of the Wacoal Corporation.
Honorable Mentions were presented by Presidents Yamagiwa and Ito. Certificates and additional prizes were awarded to two winners , both enrolled in the doctoral program at the Graduate School of Science: Miho Saito, third year, and Mariko Kimura, second year.
President Yamagiwa delivered an address, wishing the awardees continued success, followed by President Ito's congratulatory remarks.
The award winners then presented their research, Ms Fujimori discussing "synthesis and characterization of phenyl anions containing heavier group-14 elements in their frameworks", and Dr Nishimoto, "Tandroy Malagasy: descriptive grammar, text and cultural vocabulary".
The lively event concluded with an address from Dr Shinsuke Kawazoe, executive vice-president for student affairs and library service.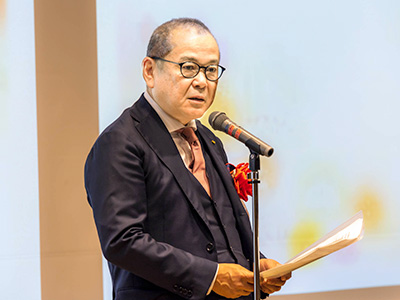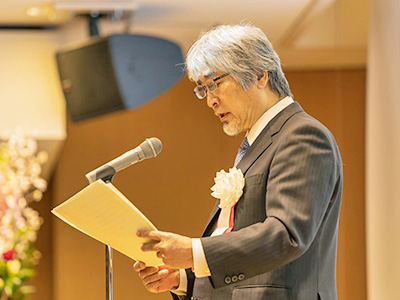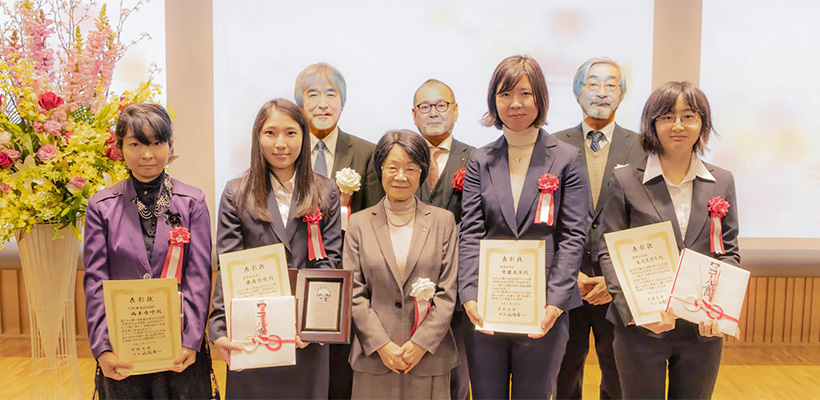 Related link