Student Lounge KIZUNA's January event was a Japanese spinning-top making workshop, held on Thursday the 17 th at the Kyoto Handicraft Center.
The class began with a brief lecture by the Center staff on the history and composition of Kyo koma , or Kyoto-style spinning tops. Each participant then chose four colored cotton ribbons, and worked on wrapping them around a spindle. All students eventually completed the delicate task, and went on to varnish the ribbons in place. Everyone waited until the coating was dry and then took the finished tops home as souvenirs. Kyo koma are popular as toys, or for interior decoration and good-luck charms, their smooth spinning motions regarded as symbolizing the smooth running of affairs.
The event provided a great opportunity for all to experience a traditional Japanese craft while making new friends.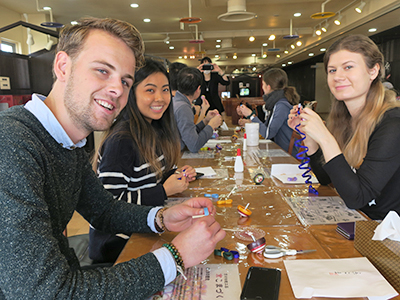 Wrapping colorful cotton threads around a rod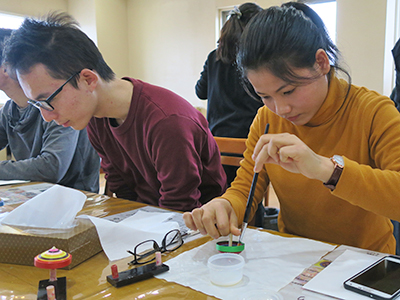 Applying varnish to a spinning top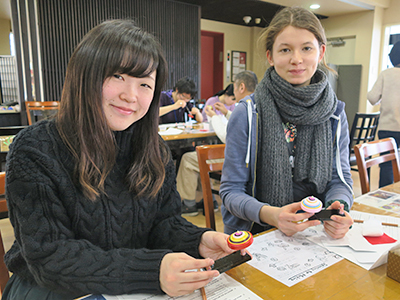 Participants with their handmade Kyo koma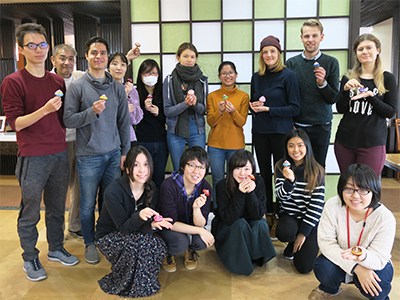 Workshop participants
Related links