On 15–16 November 2018, the Institute for Integrated Cell-Material Sciences (iCeMS), a part of the Kyoto University Institute for Advanced Study (KUIAS), held a joint international symposium with the California NanoSystems Institute (CNSI) of the University of California, Los Angeles (UCLA). The event at UCLA-CNSI was themed "Harnessing Physical Forces for Medical Applications — The Convergence of Physics, Nanomaterials, Cell Biology and Cancer Research".

iCeMS is focused on integrative materials-cell research and home to a broad range of interdisciplinary undertakings. The institute concluded an academic exchange agreement with CNSI in 2010, and its Program-Specific Professor Fuyuhiko Tamanoi was cross-appointed by UCLA in 2017, leading to closer ties between the two universities.

The KyotoU-UCLA joint symposium was aimed at expanding and strengthening this partnership, and advancing new interdisciplinary fields spanning physics, nanomaterials, and cancer research. Participating from Kyoto U were 13 faculty and staff, including Professor Yasuyuki Kono , vice-president for international strategy and director of the International Strategy Office , and KUIAS Distinguished Professor and iCeMS Director Susumu Kigagawa. From UCLA and UC Irvine, 23 researchers took part as presenters and session chairs, Dr Scott L Waugh, UCLA's executive vice chancellor and provost, and Dr Jeff F Miller, CNSI's director, among them.

Over two days, 24 world-leading researchers presented across eight sessions, which addressed topics such as: nanomaterial chemical synthesis, physics and biology, applications of nanomaterials (to cancer and infection therapy, neural imaging, and the control of bioactive gases), nanomaterials as bio-interfaces, and macromolecules and biology. Attendees exceeded 180, including members of external organizations, who actively contributed to the cross-disciplinary sharing and discussion of the latest research.

The symposium also included an address from Dr Toru Tamiya, director of the Japan Society for the Promotion of Science (JSPS) San Francisco Office, who offered words of praise and encouragement for the flourishing Japan-US academic exchange.

In addition to facilitating the dissemination of research findings, the event helped deepen the KyotoU-UCLA relationship by offering opportunities for face-to-face interactions among their researchers. It also enabled the KyotoU officials to meet with UCLA's Vice Chancellors Rodger Wakimoto (research) and Cindy Fan (international affairs) to discuss future research collaboration. iCeMS is committed to continuously advancing the KyotoU-UCLA research partnership, beginning with a possible second joint symposium.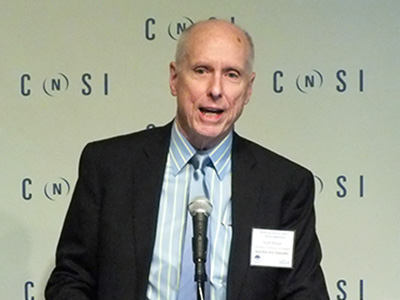 UCLA Executive Vice Chancellor and Provost Waugh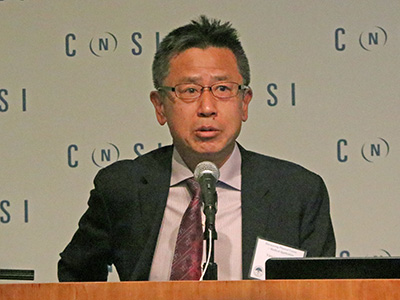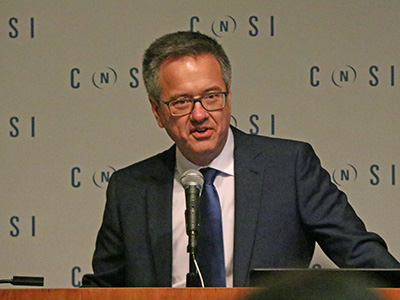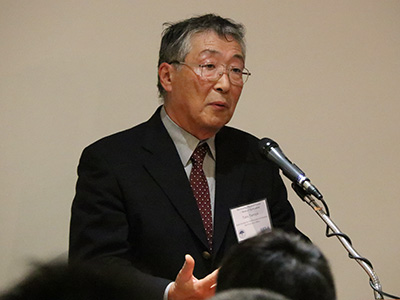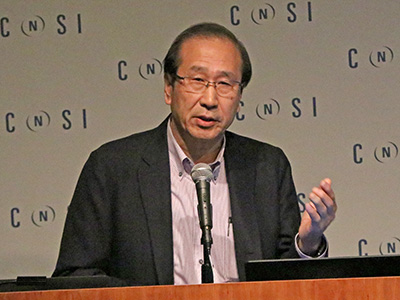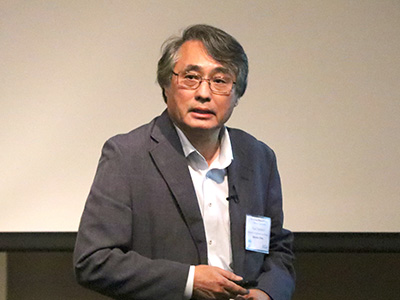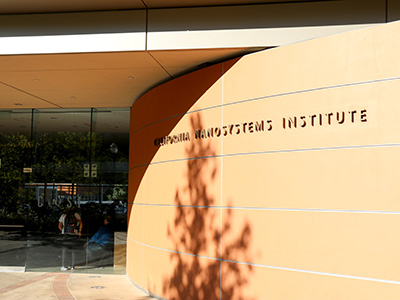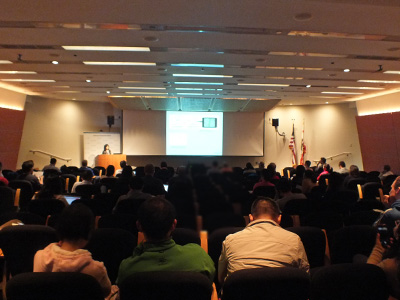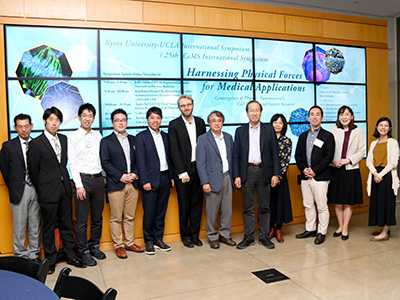 Related links
Related departments & centers