On August 22, the Institute for Integrated Cell-Material Sciences (iCeMS), a part of Kyoto University Institute for Advanced Study (KUIAS), opened an on-site laboratory at the Vidyasirimedhi Institute of Science and Technology (VISTEC) in the Kingdom of Thailand. The inauguration of the Smart Materials Research Center, as the laboratory is called, was marked by a ceremony and commemorative symposium.

Kyoto University was named a Designated National University (DNU) in 2017 by the Japanese government, and has since been working to implement a series of special initiatives under this program. One of these undertakings is focused on establishing multiple research facilities outside Japan in collaboration with local universities and institutes with the aim of promoting world-leading and creative research. The Smart Materials Research Center was founded on this concept, and includes instructors and researchers from both iCeMS and VISTEC.
The laboratory's inauguration on 22 August was preceded in the morning by VISTEC's first-ever graduation ceremony, where Her Royal Highness Princess Maha Chakri Sirindhorn administered the degree certificates. HRH then had lunch with iCeMS Director Susumu Kitagawa, VISTEC President Jumras Limtrakul, and KyotoU Professor Yasuyuki Kono, who is the University's vice-president for international strategies.

The opening ceremony took place in the afternoon, followed by a facility tour and commemorative symposium, where researchers from both institutes presented their work in the materials and energy science field.

It is expected that the Smart Materials Research Center will serve as a base for further Kyoto-Thailand exchange of education, research collaboration, and human capital.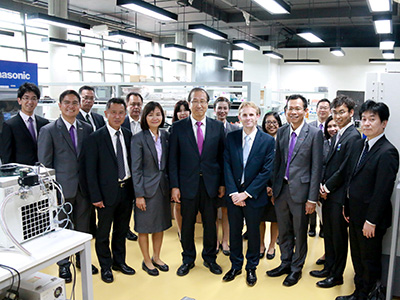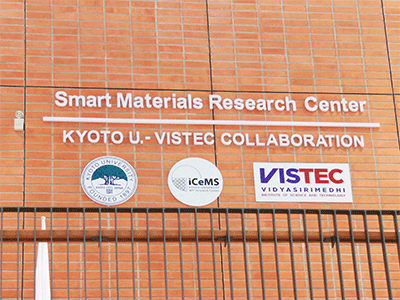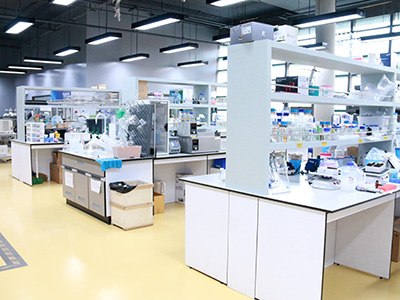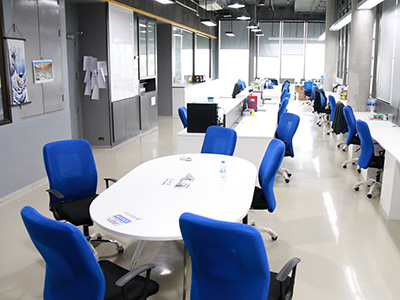 Office space accommodating up to 30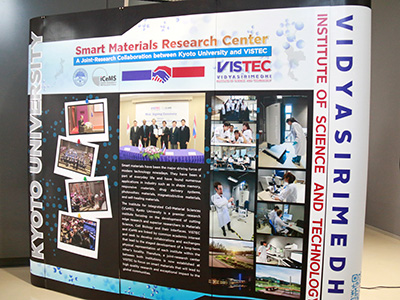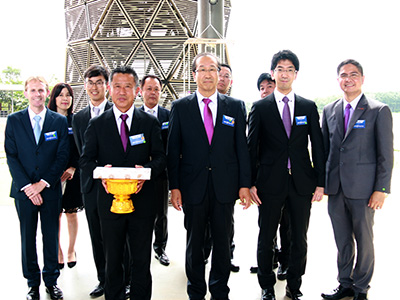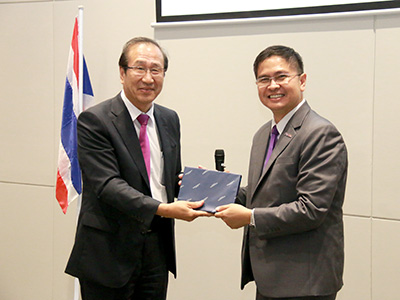 About VISTEC and its partnership with iCeMS
VISTEC is a graduate school founded in 2015 by PTT Public Company Limited of Thailand in the name of Her Royal Highness Princess Maha Chakri Sirindhorn. Its goals include becoming the country's leading research and educational institute in the field of materials and energy science within five years of establishment, and one of Southeast Asia's top institutes by its 10th anniversary. It has been attracting talented scientists from inside and outside Thailand with its cutting-edge research environment.

VISTEC's exchange with iCeMS began in 2015, when Princess Sirindhorn visited the latter. The two institutes concluded an academic exchange agreement in 2016, and have continued research cooperation since then, including jointly holding international symposia.
Related links
Related departments & centers