On 25 September, the 2018 doctorate graduation ceremony took place at the Clock Tower Centennial Hall with President Juichi Yamagiwa and other University officials — including executive vice-presidents, deans, and Leading Graduate School Program coordinators — in attendance.
A total of 187 students took part in the ceremony, of whom 54 earned their doctoral degrees on 23 May (42 by coursework and 12 by thesis), 42 on 23 July (34 by coursework and 8 by thesis), and 91 on 25 September (85 by coursework and 6 by thesis).
The class of 2018 also included one Program for Leading Graduate Schools graduate.
President Yamagiwa delivered a ceremonial address after presenting a diploma to each student representative.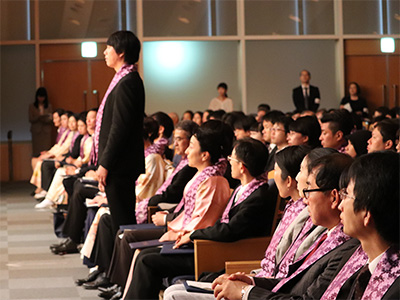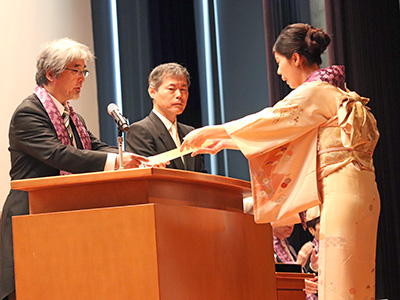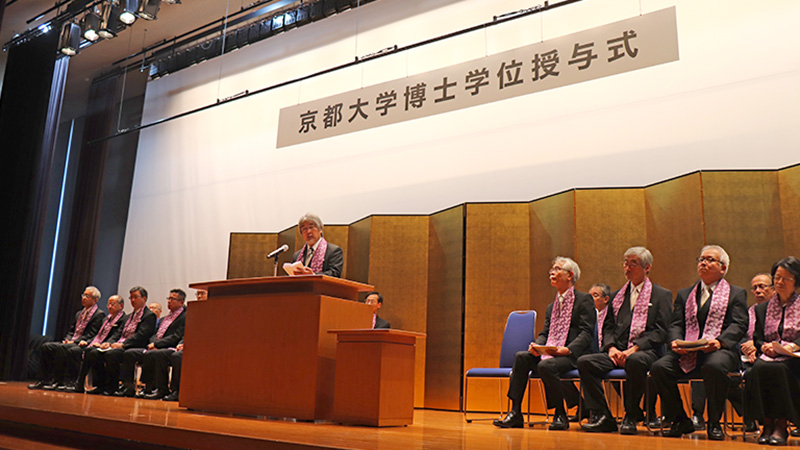 Speech by President Juichi Yamagiwa