From 18 June to 18 July, the Institute for Chemical Research (ICR) hosted an "ICR Short-term Research Training Program" for five undergraduate chemistry students from University of Santo Tomas (UST), the Philippines. The internship was organized as a 2018–2019 KyotoU Wild & Wise Collaborative Learning Program.
Each participant was assigned to one of five different laboratories, and paired up with a Japanese graduate student to work on cutting-edge research. In addition to receiving research training, twice a week the Filipino students attended undergraduate organic chemistry lectures by ICR Senior Lecturer Amelie Perron. Their  active participation made the classes — held on the main campus — even more interactive than usual.
The UST students also experienced traditional Japanese culture through weekend activities.
The month-long program concluded with the participants presenting on their research training and cultural experiences.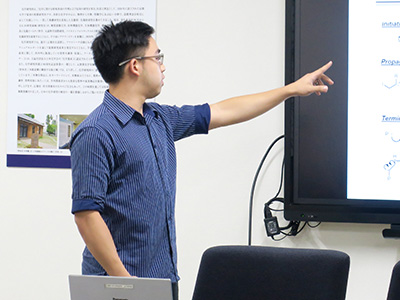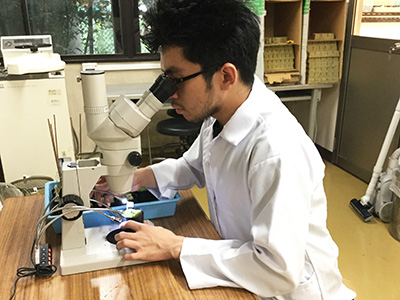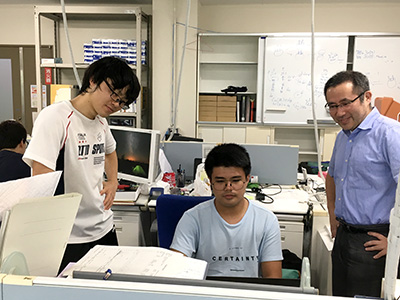 Mr Llaguno discussing the results of his experiment with Professor Yasujiro Murata and his lab partner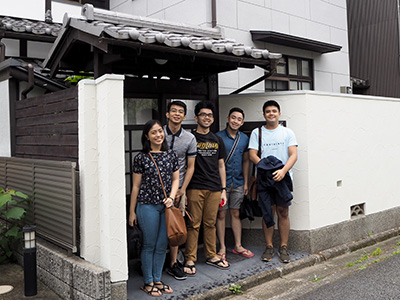 At a
machiya
(traditional townhouse) that accommodated the UST students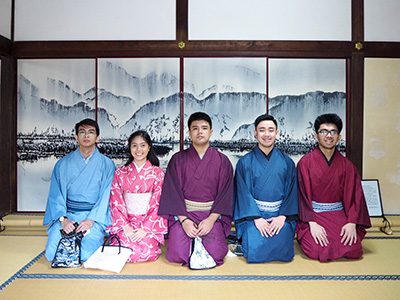 Related link
Related departments & centers