On 28 October, Student Lounge KIZUNA held a bus tour of Amanohashidate and other popular tourist destinations in north Kyoto, planned and coordinated by the nonprofit organization Kitakinki-Mirai.
Participants first arrived at Omiya Fureai Factory in the city of Kyotango to take part in a traditional textile-dyeing workshop. They worked on making original eco-friendly shopping bags, everyone coming up with a favorite combination of patterns, and dyeing it in vivid colors.
The next activity was aroma-candle making, a first for the annual tour. This was followed by a delectable lunch buffet at a winery restaurant. The meal featured many local specialties to make it unique for everyone.
When the tour arrived at Amanohashidate, popularly known as one of the three most scenic spots in Japan, participants found the weather not cooperating. Nonetheless, everyone had a great time strolling the length of the pine-forested "bridge to heaven", and taking in the beauty created by the haze of light rain.
The event provided a great opportunity for everyone to experience north Kyoto's famous attractions and make new friends.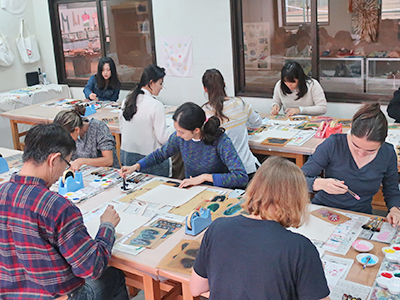 Dyeing workshop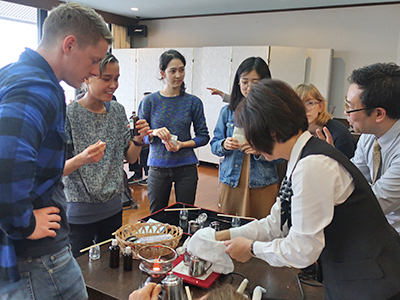 Aroma-candle making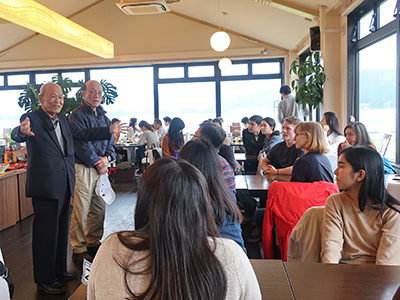 Buffet lunch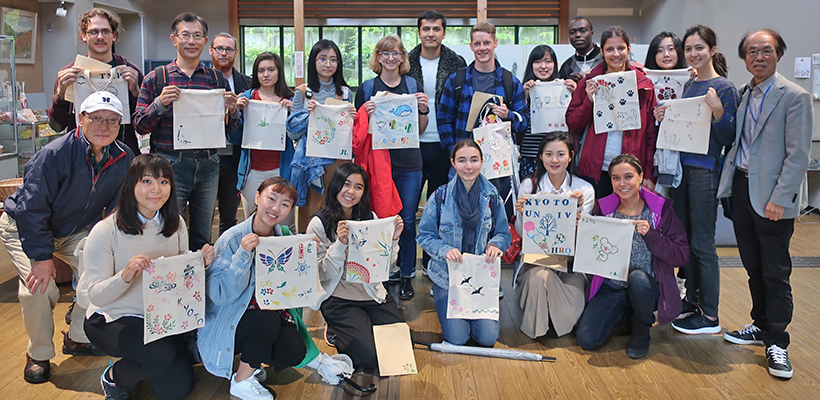 Related links