On 23 September, the 2016 doctorate graduation ceremony took place at the Clock Tower Centennial Hall with President Juichi Yamagiwa and other University officials -- including executive vice-presidents, vice-presidents, assistants to the executive vice-presidents, and deans -- in attendance.
A total of 190 students took part in the ceremony, of whom 39 earned their doctoral degrees on 23 May (30 by coursework and 9 by thesis), 44 on 25 July (34 by coursework and 10 by thesis), and 107 on 23 September (98 by coursework and 9 by thesis).
President Yamagiwa delivered a ceremonial address after presenting a diploma to the student representative.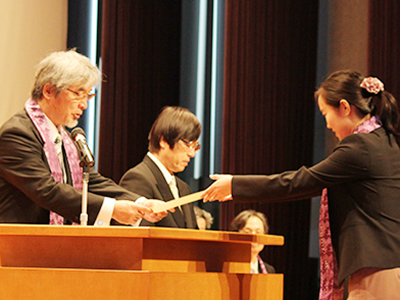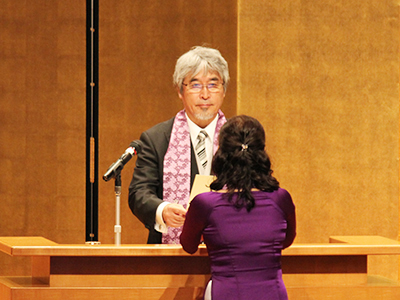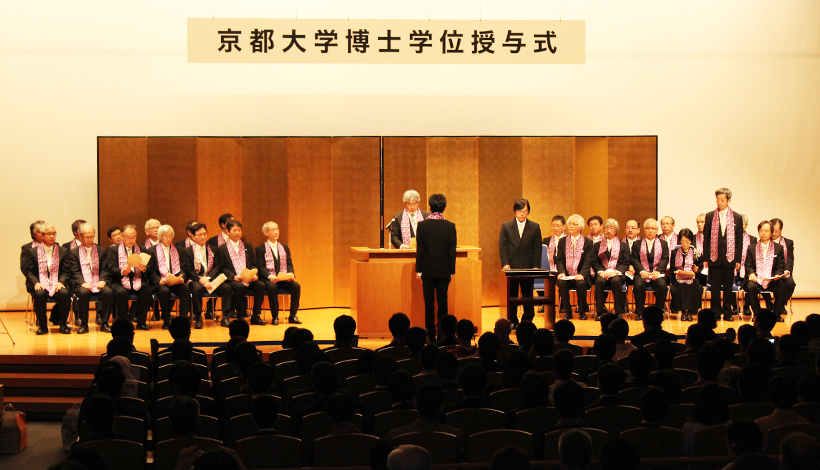 Speech by President Juichi Yamagiwa