The FY2015 year's Degree Conferment Ceremony was held 23 March at Miyako Messe (Kyoto International Exhibition Hall) with executive vice-presidents, deans, and other faculty and staff in attendance.
A total of 2,113 students received Master's Degrees, 156 Professional Master's Degrees, 135 Juris Doctor Degrees, and 592 Doctoral Degrees (529 by coursework and 63 by thesis, awarded on 24 November 2015, 25 January 2016, and 23 March 2015).
President Yamagiwa administered the degree certificates and delivered a congratulatory address.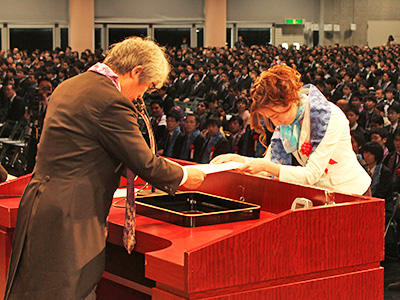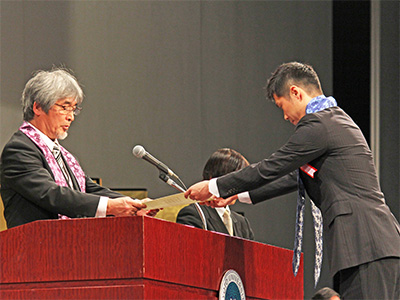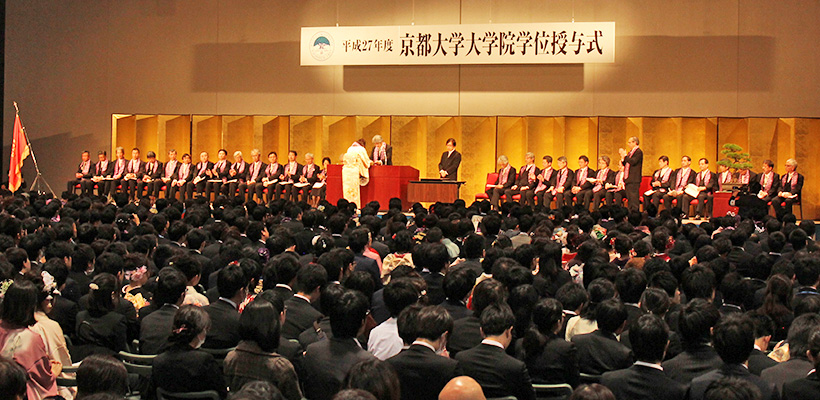 Speech by President Juichi Yamagiwa