As part of its international graduate program, the Graduate School of Economics hosted a "Kyoto Graduate Seminar (KGS) on Economic Development and Sustainability Studies" from 13 through 19 September.
Participating were graduate students from Kyoto University and its partner institutions: Copenhagen Business School (CBS), Denmark; University of Glasgow, UK; Wageningen University, Netherlands; and Thammasat University, Thailand. The lecturers were drawn from Kyoto University's Graduate School of Economics, Graduate School of Letters, and Center for Southeast Asian Studies, and from CBS (professor), Kyoto Sangyo University (professor), and University of the Philippines Los Banos (UPLB) Graduate School (professor and dean).
The lectures presented by the Graduate School of Economics addressed various topics in the context of the program theme, "Economic Development and Sustainability Studies". They included the history and culture of Kyoto, Japanese environmental policy, agricultural economics, industrial organization, and welfare states. The lectures sparked lively discussion among students and lecturers.
Also included in the program were field trips to locations such as Kyoto's Keihoku and Higashiyama areas. In the first locality, the participants toured farms and food processing facilities and, in Higashiyama, they viewed examples of traditional Japanese architecture. Another highlight was a visit to the Toyota Commemorative Museum of Industry and Technology in Nagoya.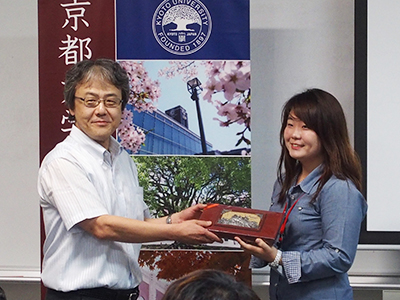 A participant from Thammasat University (right) presenting a memento to Professor Takekazu Iwamoto, Dean of the Graduate School of Economics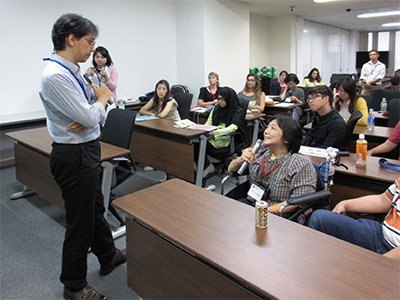 Lecture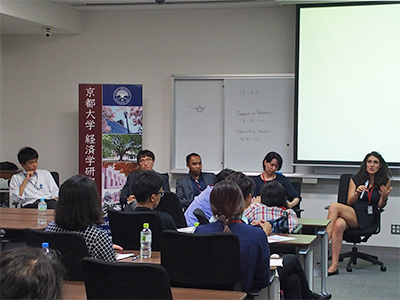 Seminar on research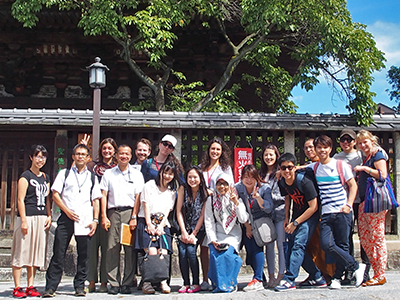 Field trip to Higashiyama area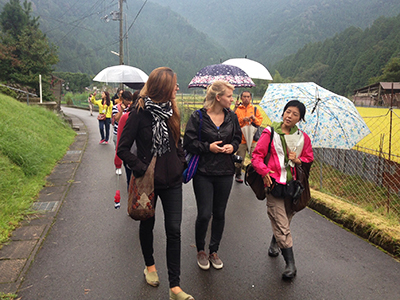 Field Trip to Keihoku area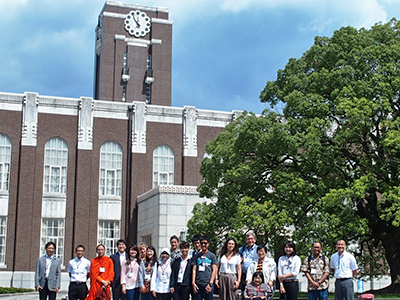 Commemorative group photo in front of the Clock Tower